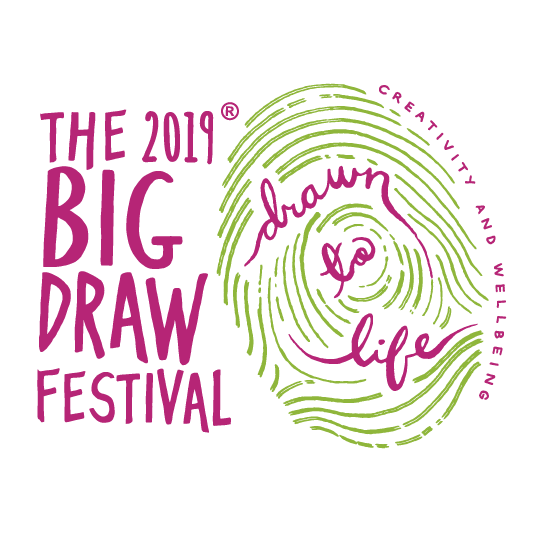 Celebrating the fun of drawing in different ways and working with kinetic sculptor Jim Bond to use his inventive drawing machines to change the way we think about drawing this years Big Draw removes direct control away from you, the artist and challenges the way we think about making a mark. Jim explores meeting the challenges of adapting and making drawing machines accessible for all.
Come and try the drawing machines for yourself at one of the free family workshops in libraries during The Big Draw festival and check out the fantastic touring exhibition created by Jim and young people from Nottinghamshire special schools.
No prior drawing ability required and open to everyone!

The Big Draw is the world's biggest drawing festival. In 2019 The Big Draw Festival #DrawnToLife focuses on the vital role of creativity for health and well-being for living a healthier and happier life; creating opportunities for accessible, fun, creative events has become more important than ever. So this is a great year to draw our community together, draw, explore, get out and about, kick start a new creative you and be part of the world's biggest community of drawing enthusiasts!