We think so!
Inspire Youth Arts will continue to deliver its broad range of arts projects and programmes online for the foreseeable future with our excellent team of artists and support staff.
The Old Library remains closed with the exception of one vulnerable group who will continue to meet on Fridays.
Sadly, our planned live events at Light Night 21 and BBC Introducing at Metronome have been postponed.
We are developing a new digital young creatives group and still welcome any inquiries from young people or their parents and carers 
Below are details of our existing projects and how we'll work to make these continue or if you're new to Inspire Youth Arts why not take a look at our programme of regular groups sessions we are now offering online...
We're also excited to launch our new summer programme of events for 2021, you can download the PDF version below or click here to view our online version
For projects that run at The Old Library and in community settings, we will be contacting parents and young people directly via email and social media pages. We hope to continue provision through online platforms such as Zoom, YouTube Live and Facebook Live. Where possible we will email out information and tasks for those unable to access sessions online. Our priority is to create a creative and safe online environment for young people to continue engaging in projects
For projects that operate in school settings we will be working with those schools to deliver online content to the students directly via the school portal in most cases
Safeguarding is of the upmost importance and we would like to reassure you that our project staff are fully enhanced DBS checked and adhere to strict safeguarding guidelines. 
NEW! Please read our Online Arts Delivery Guidance for parents here.
NEW! We would like to hear from schools, community partners and parents who would like to access IYA content online. 
If you would like to hear more about Inspire Youth Arts Projects register your interest here: 
Parents - complete the online form here.
Schools/Community organisations - complete the online form here 
Contact Us - If you have any additional requests, no matter how big or small, please do share your thoughts with us. We are keen to support young people as much as we can during this difficult period.
Please email  IYA@inspireculture.org.uk
We look forward to hearing from you.
We are currently working with the schools and settings listed below to deliver an online provision:
The Old Library:
        MX Street Dance Companies
        The Urban Studio Project
        Nottinghamshire Contemporary Youth Dance Company
        Singer Songwriter Academy
        Rock School Programme
        SEND Music Production
Projects in School settings:
        Carlton le Willows Academy – Singer Song writing
        East Leake Academy – Rock School, Singer Song writing, East Elevation Dance Company
        Kimberley School – Singer Song writing
        Outwood Academy Portland – A Dance, Reverse Flow, Singer Song writing
        Outwood Academy Valley – Vocal coaching, Singer Song writing, Dance
        The Newark Academy - Black Thunder Street Dance Company, Newarts Dance Company, YMCA Music Production sessions  
        Tuxford Academy - Back Foot Forward Dance Company
        Joseph Whittaker – Singer Song writing
        Dawn House School –Electronic Music
        Rushcliffe School – World Music
        Burton Joyce Junior School – World Music, BJC Dance Company
        Fountaindale Special School – Electronic Music
        Portland Special FE College – Electronic Music
Projects in Community settings:
        SANDance Dance Company
        Square Peg Dance Company
        Beeston Next Door Dance Junior Dance Company
        Ollerton Youth Centre Infinity8 Dance Company
        West Bridgford - Dance
        SEND Music Production
        CRS - Urban Music
        Daybrook Community - Dance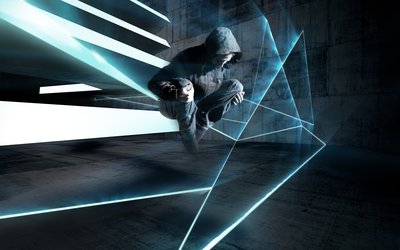 Inspire Youth Arts is an award-winning team with over 20 years of experience and we have developed our own unique approach to delivering the arts. All our work is delivered with professional artists and support staff.
Young people are at the heart of everything we do and we believe they should all have the opportunity to access the highest quality arts, explore their own capabilities and have the chance to make the unimaginable happen. 
Take a look at the sections below to find out more about who we are, what we do and how you can get involved;