Playful and interactive storytelling adventures for children aged 2 to 5
In association with Nottingham Playhouse
Written by Manya Benenson
Original concept and characters created by Manya Benenson
Welcome to Granny Owl's house, she's never been happier to see you! There's so much to see and do and new adventures waiting for you. Through puppetry, music and sensory play, Story Explorers unleashes your child's imagination and takes you on an enchanting and exciting storytelling adventure together.
Fantastical Forests
Join Little Owl as he heads deep into the forest – what fantastic creatures will we meet along the way?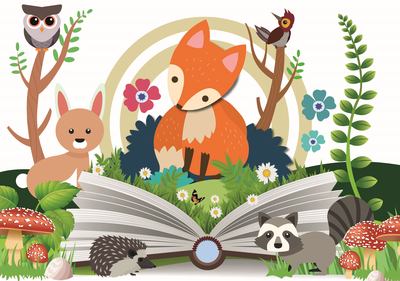 For children aged 2 to 5

£2 per child. Accompanying adult free
Running time: 1 hour
Taking place at the following libraries:
PLUS thanks to funding from the Miner2Major Landscape Partnership Scheme Story Explorers will also visit:

You can sign up to our Children and Families mailing list to find out about our Story Explorer sessions and other family events. To sign up click here

And don't forget, you can now find two online adventures with Little Owl here
Inspire continues to follow government guidance and has measures in place to protect you in our buildings.  




Events in this series
There are currently no events in this series