Earth & Fire is one of the country's premier ceramic events, taking place each year at the end of June in Nottinghamshire.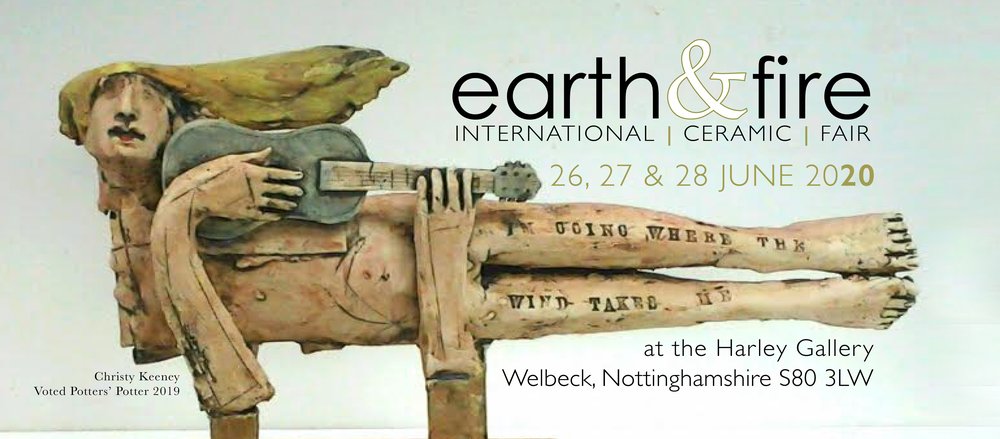 Commissioned by Inspire and funded by Nottinghamshire County Council, over one hundred potters from across the UK and Europe come to the fair to showcase their wares and sell their pieces direct to the public.
The event attracts collectors, gallery owners, enthusiasts and the general public alike. Visitors flock to meet and talk to the potters who sell everything from garden planters and sculptures, to bowls, pie dishes, teapots, mugs, plates and egg cups.
The next Earth & Fire International Ceramic Fair will take place on 26, 27 and 28 June 2020 a the Harley Gallery, Welbeck, Nottinghamshire. 
All Things Ceramic
A celebration of clay in all its forms, visitors can:  
Meet and talk to over one hundred potters.

Buy everything from sculptures to egg cups.

Browse trade stands selling tools of the trade.

Support the next generation of potters on the campus stands.

Enjoy the free demonstration programme.

Wonder at the skills displayed in the Potter's Games.
Exhibitors
The exhibitors change every year, but the fair regularly attracts many potters who have been attending since the first event over 20 years ago and who still make the journey each year to take part. So many talented people make Earth & Fire a true celebration of clay.
For full details of the annual ceramic fair click here
Follow Earth & Fire on Facebook