The power of creativity is now more important than ever so our friends at Get Creative would like us to #GetCreativeAtHome 

Get Creative are concentrating their efforts to support everyone to creatively express themselves through #GetCreativeAtHome. We know that many people across the UK will be facing long periods of isolation and anxiety in the coming weeks and having a creative outlet will be incredibly important in helping people to find meaning, purpose and connection.
Hats 400! If you have some wool at home and need a project? Our charity knitting challenge invites you to cast on and create a warm hat. We're aiming for 400 as this year marks 400 years since pilgrims from Nottinghamshire set sail on the Mayflower for America.
And - did you know that Inspire library members can also download The Knitter and Simply Knitting magazines FREE?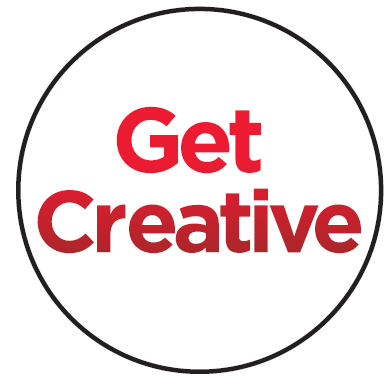 Inspire Libraries are currently closed. The list below shows a few of our libraries that get together to Get Creative!
What is Get Creative?
Get Creative Festival shines a light on all the great cultural activity that takes place on a regular basis in local communities and encourages people to try their hand at something new and creative. This huge annual celebration of creativity aims to give everyone the chance to get actively involved in a creative event in their local area.
The Get Creative Festival was to take place from Saturday 9th – Sunday 17th May 2020, arts organisations and community groups were to put on free events to help you get creative. 120,000 people took part in almost 1,700 events during the 2019 festival.
Get Creative brings arts and creative organisations and individuals across the UK together and is supported by Arts Council England, Arts Council of Northern Ireland, Arts Council of Wales, the BBC, Crafts Council, Creative People and Places, Creative Scotland, Libraries Connected, Local Government Association, Scottish Libraries & Information Council, Voluntary Arts, and What Next?