Angel Exit Theatre in partnership with Live & Local presents: Super-Spies Online
** Super Spies Online is now FULLY BOOKED **
Super-Spies Online is an interactive game for 5 to 11 year olds and their families taking place across Half Term.  The adventure includes two different online performances and a series of activities to complete throughout the week.  

The Super-Spies are here, and their latest mission brings them to Newark, but they need your help!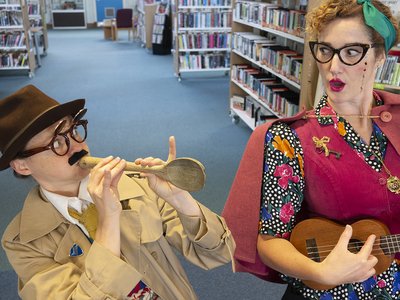 Marvellous leader Mirabel Merryweather, freshly initiated Claude Pringle, and all the Super-Spies have heard worrying reports that agents from a rival gang, The Vortex, are active and have started luring new recruits.  
In the fight to stamp out their enemies, who are out to sabotage goodwill and positivity in the community, the Super-Spies need a team of young sleuths and their families to brush up on their espionage skills and to help solve some vital clues.  

Perfect for observant 5 to 11 year olds in the Newark area!
Booking Information
Super Spies Online is now fully booked.
Super-Spies Online is FREE but booking online via Eventbrite is essential.  Your ticket will admit your household to a whole week of adventures including both live Zoom sessions on Saturday 29th May and Saturday 5th June.
How it Works
For the full experience, families need to attend both 30-minute Zoom performances and complete a series of fun tasks:
Receive your mission live on Zoom on Saturday 29th May at 12:00
Complete the activities throughout the week at your own pace
Solve the mystery live on Zoom on Saturday 5th June at 12:00
To join in, families must have access to the internet and a device with Zoom enabled.  Children must be supervised.  
"Thank you so much for a truly mood lifting spy adventure!"
"Thank you so much for this - we had so much fun and it brightened up what would have otherwise been just another grey lockdown week." 
About Angel Exit Theatre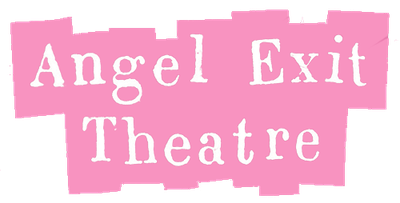 Formed by graduates of the prestigious Ecole Lecoq, Angel Exit Theatre is a shifting ensemble of performers with a shared passion for new dynamic physical theatre, under the artistic direction of Tamsin Fessey and Lynne Forbes.
'Angel Exit... is weaving stories with more than a little theatrical magic... There is so much vivid theatricality and inventiveness at work here.'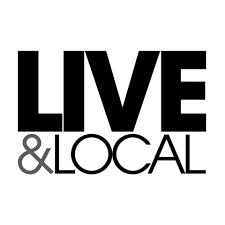 Events in this series
There are currently no events in this series