CANCELLED: Following official government advice recommending people avoid social gatherings to help slow the spread of coronavirus, Tutti Frutti have cancelled their 2020 tour of Sweet Dreams.  All ticket holders will be contacted and refunds issued.    

We hope to welcome Tutti Frutti to Inspire Libraries in 2021.

Further details of service disruption is available here
A new play for all sleepyheads aged 3+ and their families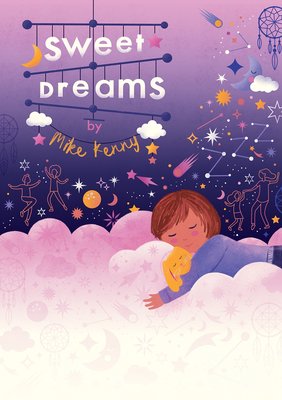 Leave the ordinary behind and step into a place of wonder;
Snuggle down in a place of still, silent sleepy slumber, a place just for you…
Every night bedtime comes around, but tonight Ivy cannot sleep. When she and her favourite toy rabbit, Bun Bun, find themselves alone on the moon, sleeping is not so easy. The moon can be a funny place. It has two sides and one big face. Ivy tries her best to sleep but she just can't!
It's too dark!  The stars are too bright!
The earth sounds are too noisy! And now the galaxy is too quiet to sleep!
Join Ivy and Bun Bun as they try to find a place to sleep that is just right. 
If you can't sleep, won't sleep or love to sleep there is something in this show for you. With sublime music, songs and beautiful design, tutti frutti invites you to their new show made of dreams. 
For children aged 3 - 7
Booking advised
Running time: 60 mins 
Tickets:
Library members: £3 
Non-library members: £6 
'Those looking for a magical and thought-provoking early experience of the wonder and power of theatre should treat themselves to tutti frutti'- British Theatre Guide
'tutti frutti productions are offering up something quite unique in contemporary Children's Theatre at the moment'- Always Time for Theatre
Sweet Dreams is touring to four Inspire Libraries and The Acorn Theatre:
Beeston Library: Saturday 23 May, 11am
Beeston Library: Saturday 23 May, 2pm
The Acorn Theatre, Worksop: Friday 29 May, 10.30am
Mansfield Central Library: Friday 29 May, 4.30pm 
Southwell Library: Sunday 31 May, 10am
West Bridgford Library: Sunday 31 May, 4pm
For more information about booking our family theatre shows go to our FAQ Page

Tutti Frutti has dreamed up this new play about the wonders and benefits of sleep with partners The Sleep Charity and Sheffield Children's NHS Foundation Trust.
This magical new show is underpinned with research about sleep behaviours in children and families and there is helpful information available after every show. Funded by the Wellcome Trust and Room to Grow.
Programmed in association with The Spark Arts for Children.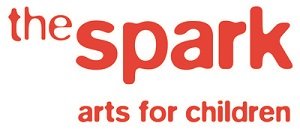 Events in this series
There are currently no events in this series