For almost a decade now, Jazz Steps Live at the Libraries has been bringing exciting music gigs to our library venues, giving local audiences the chance to experience hugely talented and world-class musicians at the heart of their communities.
From world-renowned legends such as multi-instrumentalist Toni Kofi, to up and coming young artists like the award-winning Albanian-Swiss singer Elina Duni, as well as celebrated local artists such as drummer Andrew 'Woody' Wood, this unique programme has seen a wealth of talent perform to library audiences. 
This virtual exhibition seeks to tell the inspiring story of Jazz Steps Live at the Libraries, through photography, words, video and sound. It is intended to not simply be a reflective, static snapshot of its history, but aims to become an ever-expanding home to new content as our story evolves into a new decade.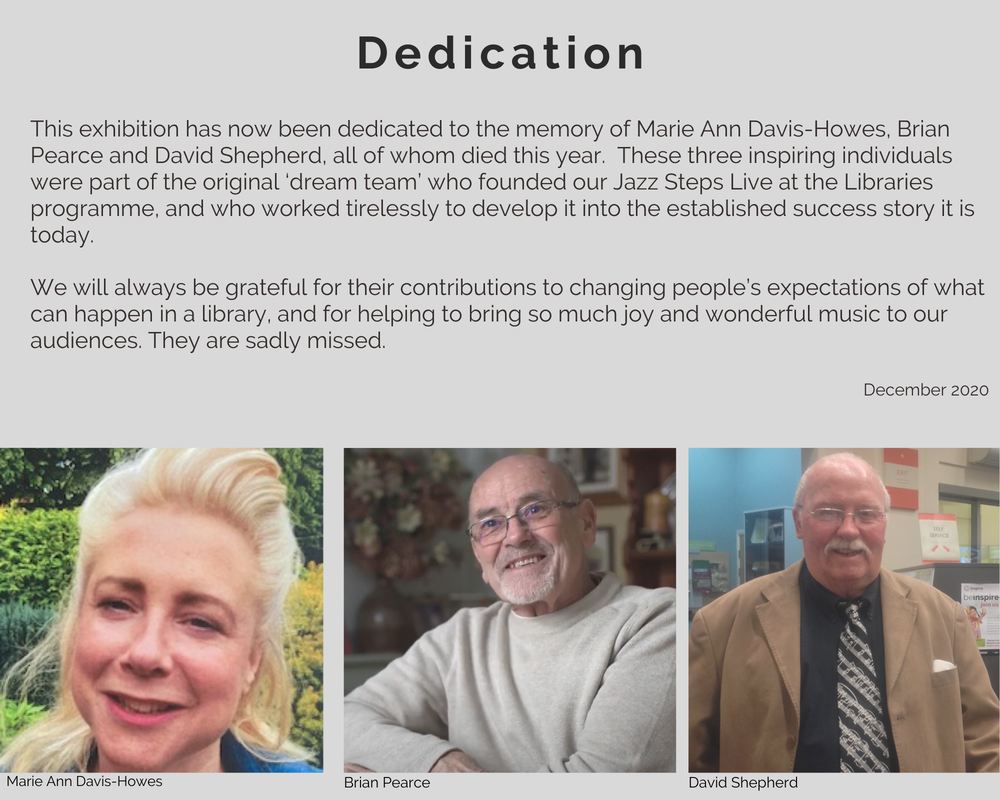 Watch an introduction by Carl Billson of Jazz Steps, specially created for the virtual exhibition: