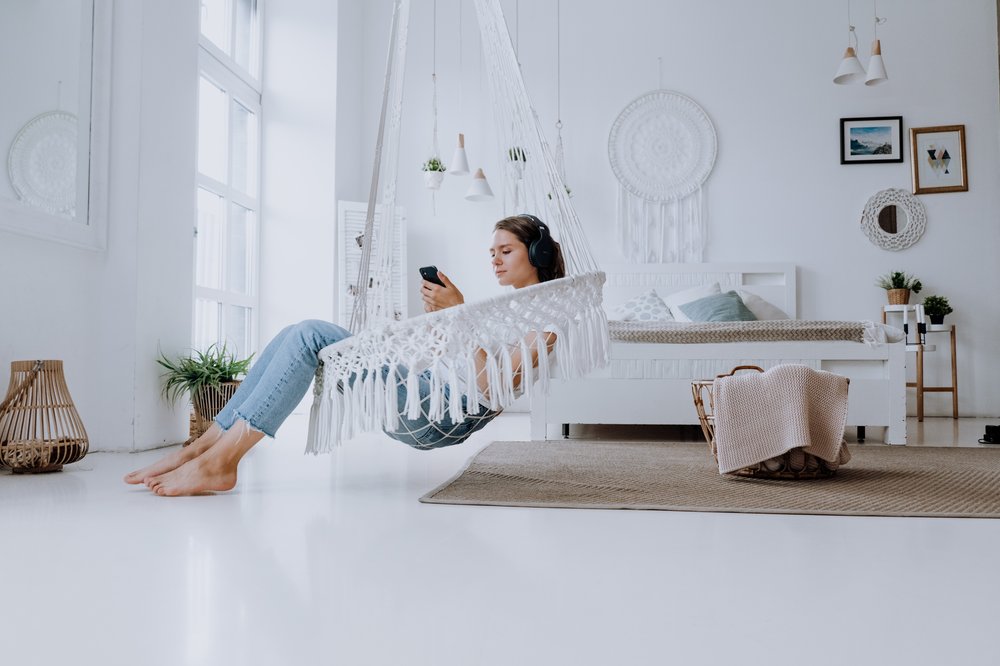 Armchair Travel          
Features 08/2020
While a long distance getaway might not be on the cards for many of us this year, with the help of a good book our minds can be transported anywhere. Explore our round up of great eAudiobooks that promise to take you to inspiring destinations far and wide. Journey the high mountains of Portugal, the lengths of North and South America, India, the South of France or Lebanon - all without leaving your favourite reading chair, and no passport required . . .
All these titles are multi use eAudio, meaning no queues. Just sign up or sign in with your library card and PIN number. You can find more information here. 
Discover many more armchair travel e-audiobook recommendations on our Pinterest board: https://www.pinterest.co.uk/NottsLibraries/armchair-travel-e-audio/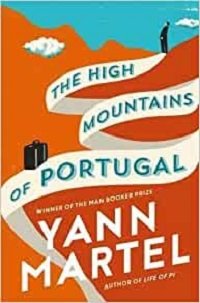 Yann Martel - The High Mountains of Portugal
Lisbon, 1904: A young man named Tomás discovers an old journal. It hints at the location of an extraordinary artefact that - if it exists - would redefine history. He sets out in an old automobile in search of this treasure. Some thirty-five years later, a Portuguese pathologist finds himself at the centre of a murder mystery. Fifty years on, a Canadian senator takes refuge in northern Portugal, grieving the loss of his wife; he comes to his ancestral village with an unusual companion - a chimpanzee…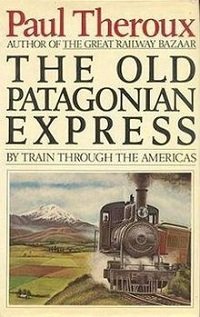 Paul Theroux - The Old Patagonian Express
The Old Patagonian Express tells of Paul Theroux's train journey down the length of North and South America. Beginning on Boston's subway, he depicts a voyage from ice-bound Massachusetts to the arid plateau of Argentina's most southerly tip. Shivering and sweating by turns as the temperature and altitude rise and plummet, he describes the people he encountered - the tedious Mr Thornberry in Limon and reading to the legendary blind writer, Jorge Luis Borges, in Buenos Aires.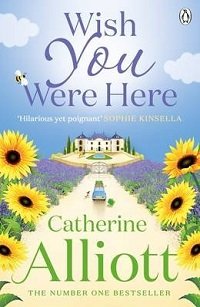 Catherine Alliott - Wish You Were Here

When Flora, James and their two teenage daughters are offered the holiday of a lifetime in a chateau in the South of France, in return for one simple good deed, they jump at the chance. But Flora didn't anticipate a mysterious guest and a whole heap of family baggage coming along too… Their dream holiday suddenly takes some very unexpected turns.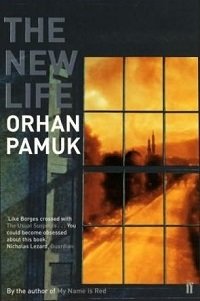 "I read a book one day, and my whole life was changed." So begins this fabulous road novel about a young student who yearns for the life promised by a dangerously magical book. He falls in love, abandons his studies, turns his back on home and family, and embarks on restless bus trips through the provinces, in pursuit of an elusive vision. This is a wondrous odyssey, laying bare the rage of an arid heartland.
Deborah Moggach - The Best Exotic Marigold Hotel
Enticed by advertisements for a newly restored palatial hotel and filled with visions of a life of leisure and good weather, a group of very different people leave England to begin a new life in India. On arrival they are dismayed to find the palace is a shell of its former self and the staff more than a little eccentric. But, as they soon discover, life and love can begin again.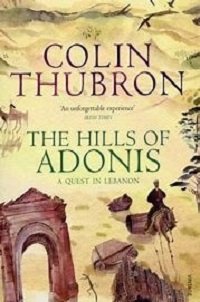 Colin Thubron - The Hills of Adonis
For four months and five hundred miles Colin Thubron walked the mountains of Lebanon, following tracks and rivers. His journey was not only a survey of a remarkable country, but a quest for the gods and divinities who held the secrets of death and rebirth in the land's ancient cults. He visited almost every place of cultural importance, and lived with the people along his way, recording a country of outstanding natural scenery, rich with a unique medley of races and religions. The Hills of Adonis is both a travel book and a personal journal; for the quest is the search for meaning, a reflection on faith and reason and a poem on the joy and complexity of living.