Feature 01/05/2020
eAudio recommendations of the month
We have lots of e-resources for Inspire members to borrow for FREE!  Just sign up or sign in with your library card and PIN number.  You can find more information here. 
It's worth investigating each of our eAudio suppliers as they all publish different authors. With thousands of books on offer,  it can be hard to choose, so we're highlighting some of the best treats available for multiple users now (so no queues!).
Here are our picks for this month . .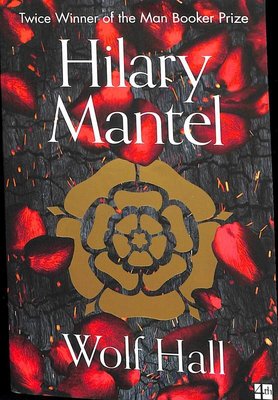 Winner of the Man Booker Prize 2009.   England, the 1520s. Henry VIII is on the throne, but has no heir. Cardinal Wolsey is his chief advisor, charged with securing the divorce the pope refuses to grant. Into this atmosphere of distrust and need comes Thomas Cromwell, first as Wolsey's clerk, and later his successor. 
Cromwell is a wholly original man: the son of a brutal blacksmith, a political genius, a briber, a charmer, a bully, a man with a delicate and deadly expertise in manipulating people and events. Ruthless in pursuit of his own interests, he is as ambitious in his wider politics as he is for himself.  His reforming agenda is carried out in the grip of a self-interested parliament and a king who fluctuates between romantic passions and murderous rages.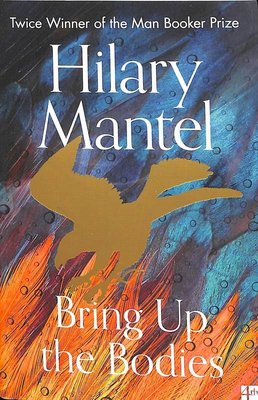 Hilary Mantel - Bring up the Bodies
Winner of the Man Booker Prize 2012.  Chronicling the downfall of Anne Boleyn through the eyes of Thomas Cromwell, chief minister to Henry VIII. Sir Peter Stothard, chairman of the judges, hailed Mantel as 'the greatest English prose writer of modern times'. 
By 1535 Thomas Cromwell, the blacksmith's son, is far from his humble origins. Chief Minister to Henry VIII, his fortunes have risen with those of Anne Boleyn, Henry's second wife, for whose sake Henry has broken with Rome and created his own church. But Henry's actions have forced England into dangerous isolation, and Anne has failed to do what she promised: bear a son to secure the Tudor line.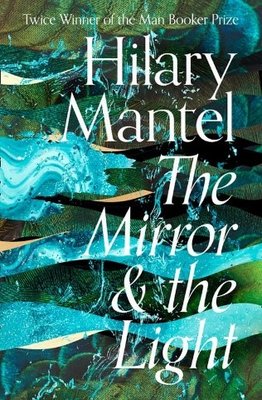 Hilary Mantel – The Mirror and the Light

England, May 1536. Anne Boleyn is dead, decapitated in the space of a heartbeat by a hired French executioner. As her remains are bundled into oblivion, Thomas Cromwell breakfasts with the victors. The blacksmith's son from Putney emerges from the spring's bloodbath to continue his climb to power and wealth, while his formidable master, Henry VIII, settles to short-lived happiness with his third queen, before Jane dies giving birth to the male heir he most craves. 
Cromwell is a man with only his wits to rely on; he has no great family to back him, no private army. Despite rebellion at home, traitors plotting abroad and the threat of invasion testing Henry's regime to breaking point, Cromwell's robust imagination sees a new country in the mirror of the future. But can a nation, or a person, shed the past like a skin?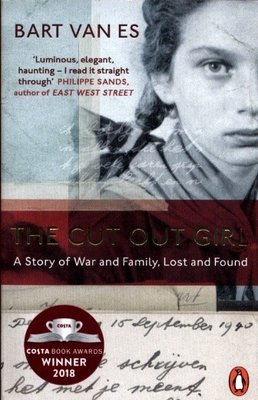 Bart Van Es – The Cut Out Girl
Winner of the Costa Biography Award & Book of the Year Award 2018. The story of a man's search for the astonishing truth about his family's past. The last time Lien saw her parents was in the Hague when she was collected at the door by a stranger and taken to a city far away to be hidden from the Nazis. She was raised by her foster family as one of their own, but a falling out well after the war meant they were no longer in touch.
What was her side of the story, Bart van Es - a grandson of the couple who looked after Lien - wondered? What really happened during the war, and after? So began an investigation that would consume and transform both Bart van Es's life and Lien's.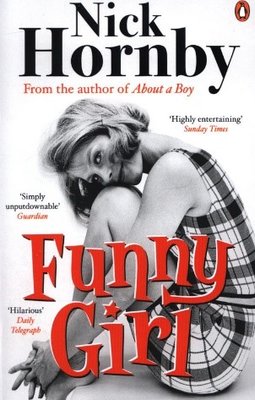 It's the swinging sixties and the nation is mesmerised by unlikely comedy star Sophie Straw, the former Blackpool beauty queen who just wants to make people laugh, like her heroine Lucille Ball. Behind the scenes, the cast and crew are having the time of their lives. But when the script begins to get a bit too close to home, and life starts imitating art, they all face a choice. The writers, Tony and Bill, comedy obsessives, each harbour a secret. The Oxbridge-educated director, Dennis, loves his job but hates his marriage. The male star Clive feels he's destined for better things. And Sophie Straw, who's changed her name and abandoned her old life, must decide whether to keep going, or change the channel.