Graeae Theatre Company, working with the Spark Arts for Children, presented The Iron Man in Inspire libraries during November 2019.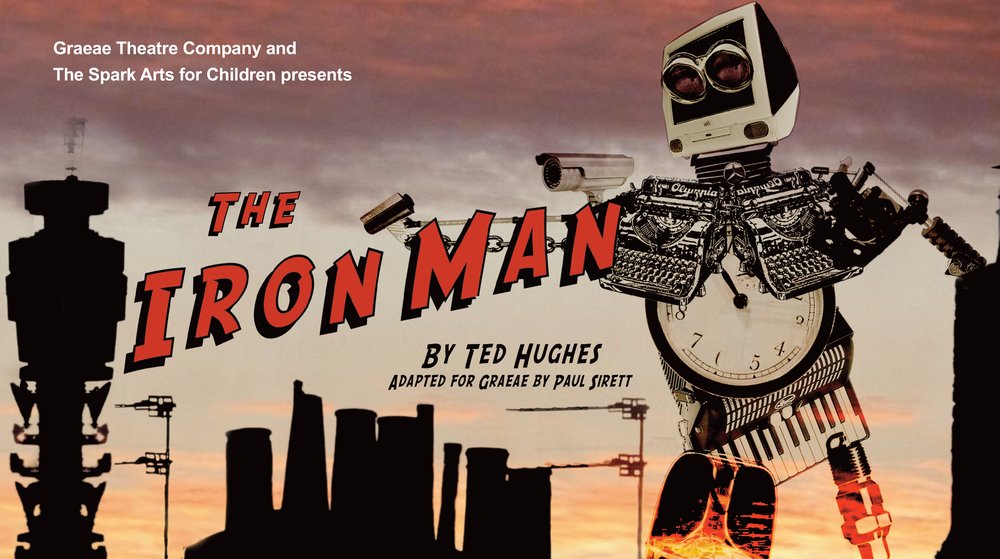 Ted Hughes' classic modern-day fable The Iron Man about a giant robot and the fearless courage of a young boy named Hogarth is a beautiful tale about friendship, understanding and tolerance.
This new adaptation by award-winning writer Paul Sirett was brought to magical and compelling life by Graeae Theatre Company and was created specifically to be performed in local library settings for school audiences . 
Featuring captivating puppetry and playful storytelling this production also integrated British Sign Language and audio description into every performance.
The play was adapted from the original work by Ted Hughes, published by Faber & Faber, with thanks to the Estate of Ted Hughes.
The show was watched by 470 key stage 2 pupils from seven Nottinghamshire schools.
Download more information about the play here.
What teachers said about the show
Great production, very creative and action packed. Held the children's attention.
Fantastic creative opportunity. During the performance one child said 'This is epic'.
About Graeae Theatre Company
Graeae are the UK's leading disabled led theatre company, working across the UK and internationally to promote equality centre-stage, while also training new generations of artists through an extensive creative learning programme. In 2020, Graeae celebrated their 40th anniversary.
Continuing Professional Development
Following the play a workshop for teachers was hosted at Mansfield Library exploring a range of activities and discussions focused on demystifying poetry and unlocking the joy of poetic writing. The session was delivered by Owen Craven-Griffiths otherwise known as Berkavitch. 
Chris Mould author visit
Over 300 key stage 2 pupils later joined Chris Mould, award-winning illustrator of the new 50th year anniversary edition of Ted Hughes' The Iron Man, at Mansfield Library.  The session explained the creative process of developing the new version of The Iron Man including a short reading, a drawing demonstration and an opportunity for questions and answers.  Pupils from Berry Hill Primary and Nursery School explored some of the ideas further back in the classroom.