November 2018, saw four Inspire libraries host live theatre performances of The First.
Written by Jayne Williams, The First  is based on the global events of World War One as  told from the perspective of two boys from a small town in the East Midlands. 

298 children from six Nottinghamshire schools saw the show.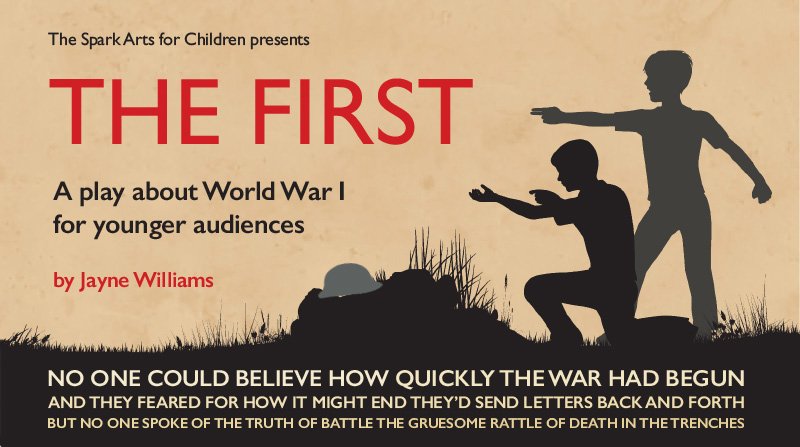 What teachers said about the show
What a fantastic performance.  The children (and adults) were totally mesmerised...it fitted perfectly to deepen and enrich our topic.
Amazed by the quality of the performance today.  Thank you so much for this wonderful opportunity.
All children were engaged and focused.  They found the story really moving.
Each child received a copy of the play script to take home with them and were encouraged to consider what happened next.  Pupils from Farmilo Primary School, who saw the performance at Mansfield Central Library, worked as a class back in school to create their own Act II for the play.
You can see The First  actor, James Keningale and musician Gemma Fuller read the work in the video below.
See more information about the play here