Our 2019-20 academic year dates: TBC email: nottsmusichub@inspireculture.org.uk for updates or check back on 9/9/19
Hub Network Day - Primary - AUTUMN TERM * TBC Thursday 3rd October*
Hub Network Day - Secondary - AUTUMN TERM dates TBC
Our Delivery Partners
The Minster Teaching School Alliance
The Nottinghamshire Music Hub CPD Network provides a strong and supportive learning community for subject leaders and those involved in delivering music in Nottinghamshire schools. 
Activities are delivered on behalf of the Hub by our delivery partner The Minster School in Southwell in their music studios.  There are two separate but related networks for secondary and primary phase teachers. Sessions explore best practice in music education from a local and national perspective, with activities being tailored to meet the needs of individual participants.
KEY ELEMENTS for 2019-20 TBC

Development of aspects of effective teaching and learning, such as:
Innovation and creativity
Active learning strategies and engagement
Planning for progression and closing learning gaps
Meeting the requirements of the National Plan for Music Education including:
Ensuring that every child aged 5 – 18 has the opportunity to learn a musical instrument
Providing opportunities to play in ensembles and to perform from an early stage
Ensuring that clear progression routes are available and affordable to all young people
Developing a singing strategy to ensure that every pupil sings regularly
Providing access to high quality music experiences for pupils, working with professional musicians and/or venues.
Sharing good practice and networking with colleagues
Development of aspects of leadership and management, such as:
Role of the subject leader
Leading and supporting other teachers
Transition between key stages
Features of effective leadership to close learning gaps for all vulnerable groups
OFSTED updates
Some feedback from the 2017-18 networks:
"Gave me new ideas to try out in my music lessons."
"Different rhythm games to use and good worksheets for music theory."
"The orchestra song! Loved it!  Useful skills ladder and how it can link in with the schemes and planning."
"Enjoyed meeting other music leaders as I am new to music."
"New way of doing class rhythm and beat activities using the 'chair drumming' - great fun!"
Price:
Year package: £TBC for 2019-20
Participants receive invitations to 3 face-to-face Network events each academic year, includes resources, lunch and refreshments.
Single session: Attend 1 meeting for £TBC.
*PRIMARY 3 meeting package includes FREE* access to Charanga Musical School digital music resources. *Funded for Nottinghamshire maintained and Academies only. Details here:
Booking queries: 
Please email the MTSA admin team c/o Trish O'Malley p.omalley@minster.notts.sch.uk
Venue: 
The Minster School, Nottingham Road, Southwell, Nottinghamshire NG25 OLG
Our Delivery Partners
Each November we bring celebrated vocal coach, choral director, arranger and author Mark De Lisser to lead workshops in Nottinghamshire.
Mark leads engaging twilight workshops with members of his Singology choir, targeted at teachers of KS2+, secondary age students and community choir members.
To learn more, email us c/o nottsmusichub@inspireculture.org.uk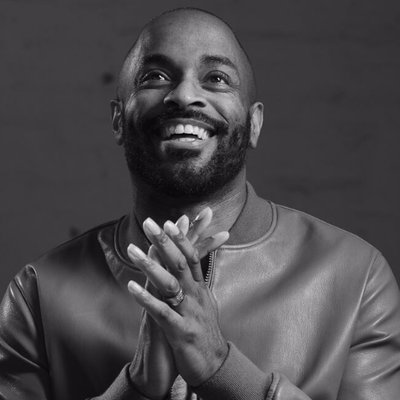 Our Delivery Partners
We are excited to announce a new partnership with the Royal Opera House Covent Garden. This June a member of their education team  will be leading a day CPD workshop for teachers of KS2+ pupils. Registration for this FREE event from Monday 15th April.

Create and Sing Carmen - Mansfield Library - TBC June 2019

Inspire Music Delivery Team
Daniela Smith - Inspire Music Vocal Lead - ex. Cantamus - Private tuition
Lucy Reid - Inspire Music vocal teacher BA (Hons) Music, Dip Mus, MISM - Private tuition
Andy Hatherly - Inspire Music teacher - Music For Everyone vocal workshop leader
If you would like to get in touch with us with any CPD queries, or to discuss your requirements, please email us via  nottsmusichub@inspireculture.org.uk