This course aims to enable young people to gain further training or employment, and be responsible citizens who make a positive contribution to society.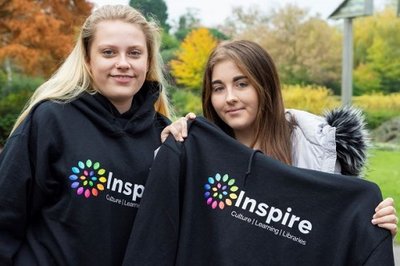 We aim to make learning with us fun, engaging, and fulfilling, giving you the tools to make the next step in your journey. The course is designed to encourage the development of values and personal attributes which contribute to success in the workplace and support you to become emotionally, socially and physically healthy. 
Award in Personal and Social Development includes:
Health living
Interpersonal skills
Certificate in Progression in Employability includes: 
Stress management
Emotional resilience
Career planning
Health and Safety in the workplace
Assertiveness and decision making
All courses will include an understanding of equality, diversity, inclusion and British Values. You will also study towards GCSE or Functional Skills Maths and English. 
You will take part in a variety of enrichment activities, individual work placements, and group community placements. In the past our students have taken part in community placements with Nottingham Fire Service, The Forestry Commission, Nottingham Photographer's Hub, Mayflower 400 and The Woodland Trust to name a few! 
Access All Areas Programme
The Access All Areas (AAA) programme is designed to help young people with learning difficulties and disabilities improve skills and independence. Our tailored programme includes: 
Personal and emotional resilience
Work placements
Building confidence and self-esteem
Independent living skills
Health and safety 
"I love my AAA course because it is a lot smaller, safer and the staff are much friendlier than at larger colleges. I enjoy the social side and meeting new friends - I feel like we are a huge family! My confidence has increased so much, I now volunteer once a week at a local church toddler group" 
You may wish to progress on to a vocational course, Traineeship, Supported Internship, Apprenticeship or employment. 
This course runs at all of our 9 bases across Nottinghamshire: 
Sutton-in-Ashfield - Eastbourne House
Mansfield - MyPlace
Hucknall - Young People's Centre
Arnold - Redhill Young People's Centre 
Worksop Library (currently based at The Crossing)
Newark Library
Retford - Young People's Centre
Eastwood - Young People's Centre
Stapleford - Young People's Centre
To enrol or to find out more, call 0115 804 3611, email learning@inspireculture.org.uk
or just pop in to one of our bases! You can also pick up one of our brochures from a local library.