Our Level 1 Health and Social Care programme introduces learners to the sector by exploring the range of roles, provisions, and personal qualities.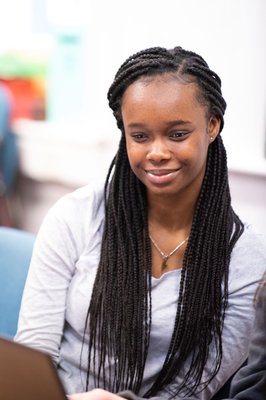 What will we cover?
We aim to build an awareness of the protection of vulnerable adults and the safeguarding of children. We will look at the policies and procedures in place to support this. 
You will learn:
Signs of harm, abuse and neglect, plus what to do if you encounter these
To identify verbal and non-verbal communication methods that may help to remove barriers
The importance of equality and inclusion in care
Laws that enforce equality and inclusion
The expected pattern of growth and development in children (0 - 19 years) 
How to communicate with children
Intellectual, social, emotional, and behavioural factors that may affect physical growth and development 
Introduction to dementia and its effects 
Progression Routes and Careers
Upon completion of the course, you may want to progress on to our Level 2 in Health and Social Care, other vocational courses, a traineeship, supported internship, apprenticeship or employment. 
This qualification is useful for following many career paths such as:
Childcare
Caring 
Social Work 
Counselling 
Charity Work
Health Care Assistance 
Teaching Assistance 
Nursing 
Youth Work 
Location
This course takes place at our Sutton-in-Ashfield base, Eastbourne House. 
Get in touch!
To enrol or to find out more, call 01623 476 830, email learning@inspireculture.org.uk or just pop in to one of our bases! You can also pick up one of our brochures from a local library.