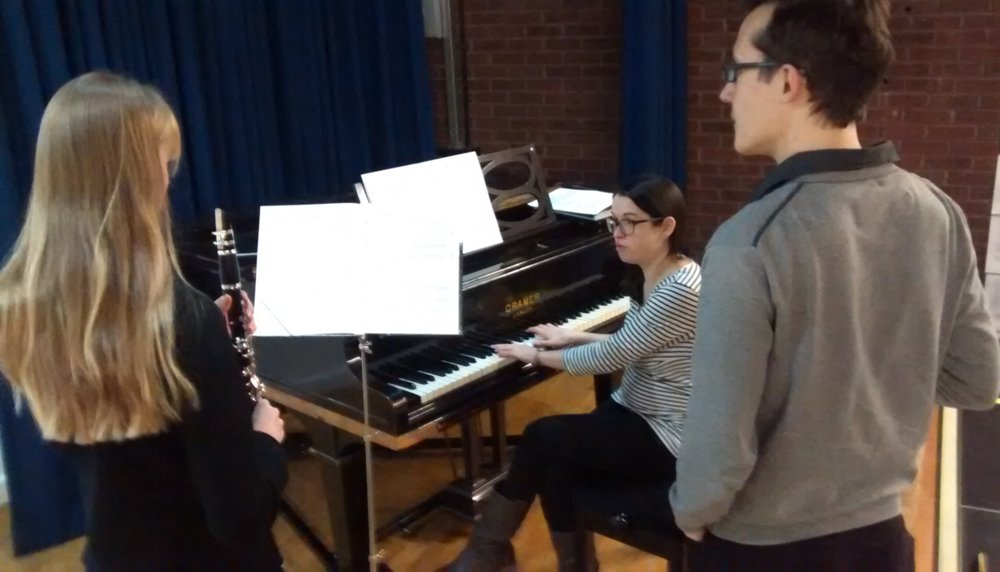 Join us for a day workshop focusing on Grade 3+ Woodwind Performance and Exam Preparation with a view to supporting young musicians with forthcoming exams and auditions.  

The Sterling Trio will focus on mental preparation, tackling performance anxiety, supporting exam tests (aural, scales and sight-reading) and accompaniment technique. 

The day will also include a performance opportunity in an informal masterclass with Sterling Trio members Sarah Atter , Thomas Verity or Lauren Hibberd.
Finally, we will end on a short performance to share the days progress with friends and family. 

 Participants should bring the following;
*2 chosen practice pieces (with piano parts) 
*Music stand
*Packed lunch (squash and water will be provided)
Pre-enrollment required: Please complete the attached Sterling Trio booking form and email to: nottsmusichub@inspireculture.org.uk
Places are limited to 15 participants. 
Deadline for bookings 4pm Friday 20th January 2017.