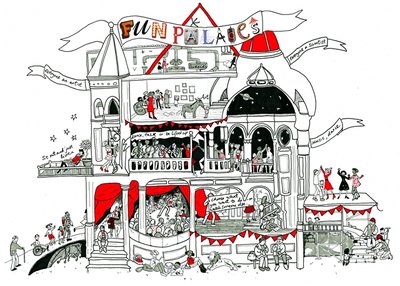 Come along and take part in FREE fun family activities as the library becomes a Fun Palace! Have a go at arts, cultural and science as the Fun Palace makes everyone an artist everyone a scientist. All ages and abilities can take part and every area of the library holds a fun activity - can you get around them all?
As part of the Fun Palace come and make a clothes peg pal at the Crafts Bomb session or learn to knit on the Knitting Sofa. Try out computer coding and have a go at controlling a robotic arm. Learn with the British Science Association and much much more. Just drop by at any time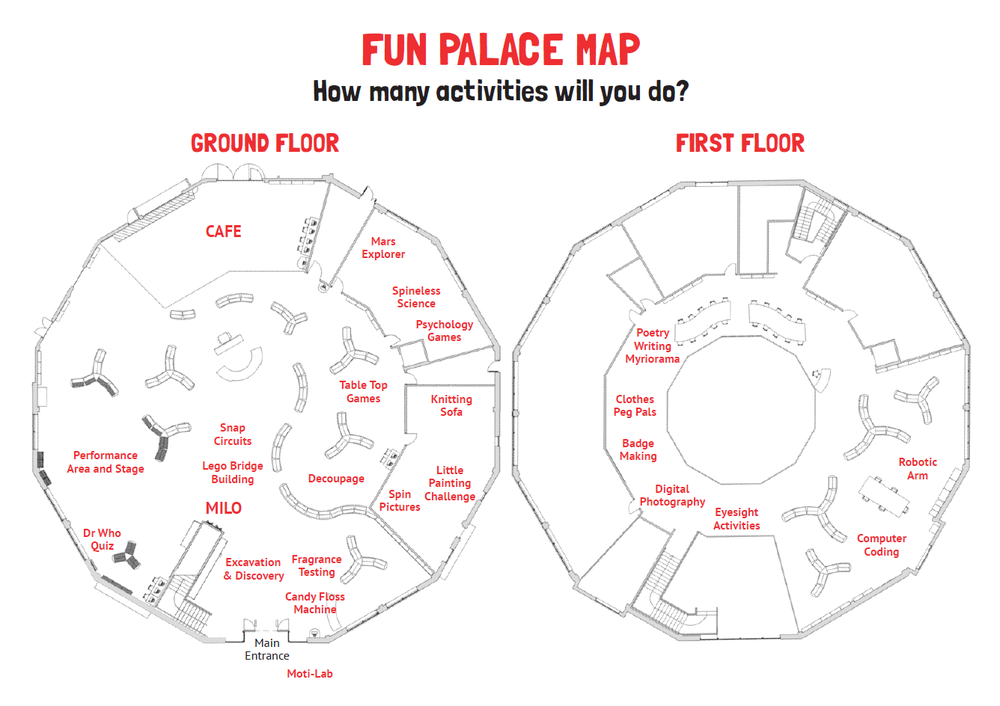 Fun Palace programme In the library
10am-3pm All activities open – come along and discover, create, perform. Just drop in.
10.45am St Anne's Primary School Band will inspire and delight you with band and solo performances
11.30am Bottle of Stars – experience this up and coming young group performing music they have written themselves.
12.15pm Music Workshop Community Choir – listen or even singalong to an inspiring performance!
1.45pm Red Hot Band – an opportunity to join in with this red hot young swing band on percussion or play it cool in the audience!
2.30pm – Samba drumming- get in touch with your inner drummer and play along with some energetic Latin rhythms!
Fun Palace News Flash! – Keep an eye out for Portland Juniors Dance Group who may be making a high-energy surprise appearance. Don't miss it!
PLUS! In the Library gallery
Myriorama Exhibition
An exhibition that can make a thousand stories!
Inspire, artist Sue Rowland and Leicester Print Workshop have worked with groups to create a unique Nottinghamshire 'Myriorama'. The series of printed artworks on display form a landscape scene which will also be used to inspire your fun palace poems!
About Fun Palaces
Fun Palaces create events that bring together arts and sciences – but above all PEOPLE – to work together, create together, have FUN together, and in doing so, build our own communities, from the grassroots up.
We will be announcing details of our main Fun Palace event taking place on 7 and 8 October very soon!
About Fun Palaces