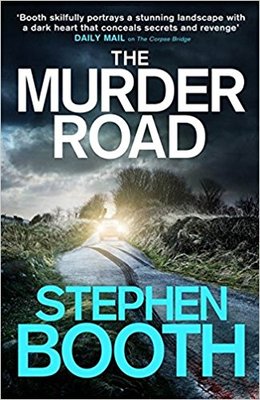 A unique opportunity to delve into the exciting world of crime writing with two leading experts in the field. Join former Senior Police Detective, Stuart Gibbon in the morning session for an engaging workshop taking you through the scenario of the discovery of a body to the detention of a suspect. Areas covered will include the initial steps at the crime scene, suspect enquiries, forensic evidence and police custody procedures.
In the afternoon, armed with your authentic details of a murder investigation, join bestselling author Stephen Booth as he addresses how to create a protagonist who is not only believable, but interesting and engaging. The workshop will help writers to form rounded, multi-dimensional characters who will drive the story. It will also cover the importance of clear objectives and a credible motivation to produce a robust plot which avoids the dreaded 'sag' in the middle.
About the Tutors
Stephen Booth is a former newspaper journalist and the author of 17 novels in the award-winning Cooper and Fry crime series, featuring Derbyshire police detectives Ben Cooper and Diane Fry. Translated into 16 languages, his books have won awards on both sides of the Atlantic, and are currently in development for a TV series. Stephen lives in Nottinghamshire and has led crime writing courses for Writing School East Midlands.
Stuart Gibbon is a former Senior Police Detective with considerable experience of crime investigation in London and the East Midlands. As a Detective Chief Inspector (DCI) in Major Crime he was in charge of Murder and other serious cases. Stuart now advises writers on police actions and procedures as GIB Consultancy. He also talks with Writing Groups on the subject of 'Murder Investigation' and appears on TV/radio as a 'policing expert'.
Booking essential.