Calling all Mischief Makers! 
This year's Summer Reading Challenge invites children, aged 4 – 11, to join Dennis, Gnasher and friends on a hunt for buried treasure.
Children read six library books, of their choice, over the summer collecting rewards, (including very stinky stickers) along the way.   Every child who completes the challenge will receive a certificate and medal.  Just ask in the library to sign up.  It's FREE.

Mischief Makers is running in all Inspire libraries from Saturday 14 July until Sunday 9 September.   Find out more here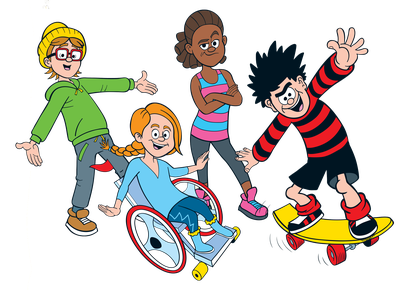 About the Summer Reading Challenge
Produced by The Reading Agency and run in libraries across the country the Summer Reading Challenge is a brilliant way to keep children reading throughout the summer break.    
Children make the decisions about the books they want to read.  It could be a novel, fact book, joke book, e-book or audio book.  As long as it's from the library all reading counts!