| | |
| --- | --- |
| Date | |
| Time | - |
| Venue | Online Course |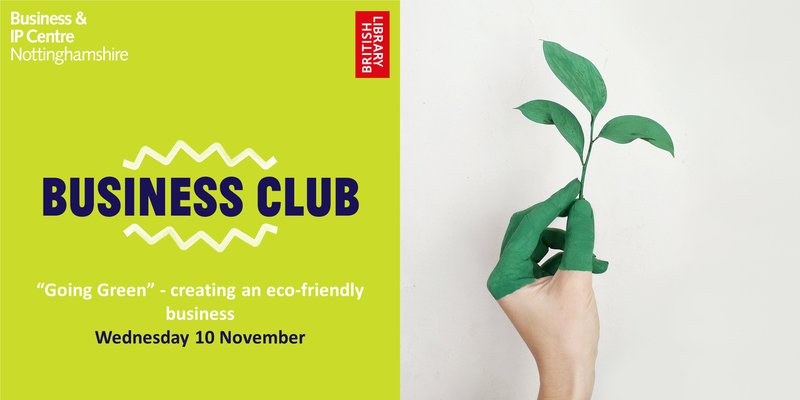 We're talking about sustainability and creating eco-friendly enterprises for start-ups and small businesses. Join our discussion, share challenges and contribute your thoughts and learnings.

How Business Club works
A facilitator will set the scene, open-up and steer discussions. Business Club is all about peer-learning and is driven by participants to suggest topics, share experiences and provide insights to one another.
Some months may feature guest speakers – others will be open to audience for suggested topics.
No one Club will be the same – you'll receive new ideas and different perspectives from those outside of your sector and networks, which you may not have considered before.
This session will be facilitated by Smorgasbord, a collective of business specialists who address issues, improve results, and kickstart growth; providing a range of tools, backed by expert and experienced advice enabling you to take precise action quickly and cheaply.
About BIPC Nottinghamshire 
The Business & IP Centre Nottinghamshire (BIPC) is a partnership between Nottingham City, Inspire Libraries and the British Library. We are part of the BIPC National Network and provide free support to start up business owners, entrepreneurs, and inventors like you. We've a variety of webinars, mentoring and networking opportunities, as well as a range of business databases and resources to support your business needs. Whether you're just starting out, need advice on protecting your intellectual property, or are ready to take the next step in your journey, we are here to help. It's free to join and open to everyone.

Free to join, open to all