| | |
| --- | --- |
| Date | - |
| Time | All day |
| Venue | Arnold Library |
The Girl of Ink and Stars
An exhibition of photographs by Pamela Raith
A collection of beautiful images capture the development and wonderful performances of our family theatre production The Girl of Ink and Stars. The play was seen for the first time in Inspire Libraries in July 2019. The photographs are a joyful reminder of the show, the audience experience, and that libraries are amazing venues for the very best cultural experiences!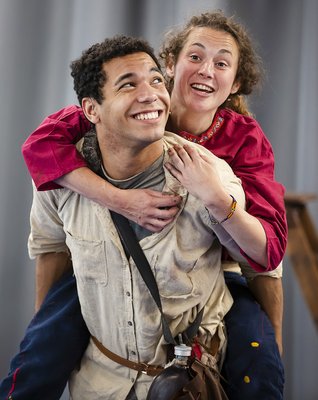 About the play
A tale of maps, myth and monsters
Based on the award-winning book by Kiran Millwood Hargrave, The Girl of Ink and Stars tells the story of Isabella and her lifelong friend Pablo's journey into the forbidden and unknown territories of their island in a search for their missing friend.
Following her map and an ancient myth, Isabella discovers beneath the dry rivers and smoky mountains a fiery legend is stirring from its sleep…
It is a magical story that champions children as brave, resilient and curious.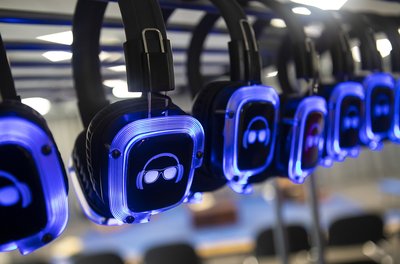 The audio for the performances was presented through headsets, provided to the audiences to give an immersive 360° sound experience. Individual headsets allowed visitors to hear the full soundscape of the mythical island of Joya and be transported to Isabella's world. 
About the making of the play
Commissioned specifically for library spaces, The Girl of Ink and Stars was created by The Spark Arts for Children in association with Inspire:  Culture, Learning and Libraries, with funding from Arts Council England.
As a National Portfolio Organisation, Inspire is working hard to create an exciting programme of arts and cultural events for children and families.  Together with The Spark Arts for Children we provide access to fun and imaginative theatre for children and families in library spaces.  
Commissioning new work in this way enables Inspire to continue to provide high quality family theatre, giving library audiences the opportunity to see new stories brought to life at venues on their doorstep.
As part of The Spark Arts Children's Among Ideal Friends touring consortium, a collaboration with 5 library services - Leicester, Leicestershire, Nottingham, Nottinghamshire and Rutland – The Girl of Ink and Stars visited 47 libraries across the East Midlands in the summer of 2019.
Pamela Raith is a Scottish born freelance photographer currently based in the East Midlands, specialising in live theatre and portraiture photography for clients across the UK.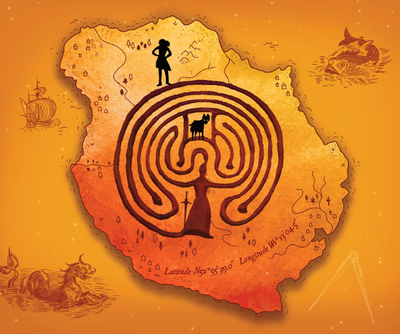 "Amazing performance, great sound effects, awesome headsets."

"A great new experience. The headphones really added to the performance."

"BRILLIANT! The headsets were wonderful. Loved how the story was adapted."