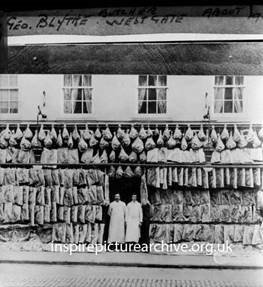 Nottinghamshire Archives is a fabulous resource open to the public and holding over 4 million documents waiting to be discovered. 
Working with a performer and a visual artist come and explore the heritage of recipes from the past unearthed in Nottinghamshire Archives then embellish and share your favourite food stories of the present. 

You will get to hear about the food of Nottinghamshire's past in an entertaining and interactive presentation and then work with a visual artist to bring your own food story to life though creative fun.
The results will be shared in an exhibition in Inspire Library Galleries from April 2019 along with works the artists have produced with schools. All the contributions will be added back into Nottinghamshire Archives for future food historians to uncover.
Workshop places are limited, so booking is highly advised.
Performer and storyteller Nicky Rafferty and visual artist Clare Taylor have delved into the archive with the help of James Wright and will work with you to explore the materials and create new ones. Watch the video below as they explain what the workshops entail;

In this series
There are currently no events in this series