| | |
| --- | --- |
| Date | - |
| Time | All day |
| Venue | All Libraries |
Calling all Artists!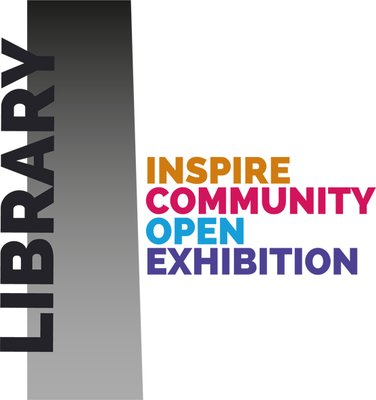 Whether you have taken up art recently or have been creative for many years, if you live in Nottinghamshire we would love to see a piece of your work in the Inspire Community Open Exhibition 2022 in our beautiful Beeston Library Gallery.
Application is on a first come first serve basis and work is non-selected. We have a limited number of spaces for both 2D and 3D work.

To take part in this exciting opportunity please apply by Saturday 30th July 2022. Download an application form and return it to beeston.library@inspireculture.org.uk after reading the terms & conditions, or visit Beeston Library to pick up a copy of both the application form and the terms & conditions.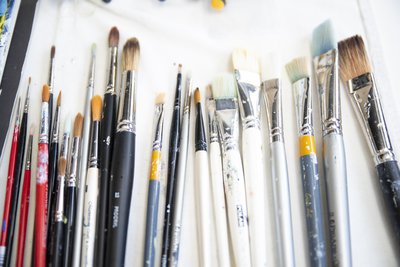 Please note bookings will be confirmed once payment has been received and this must be done within 7 days of the application being submitted. 
Payments can be made at the time of the booking by calling into the library, or by telephoning Ask Inspire on 01623 677200.
The exhibition will take place from the 27th of August to the 12th of October in our beautiful Beeston Library Gallery.
Terms & Conditions
Artists must be 16 or over and live in Nottinghamshire to exhibit.
First 50 x 2D pieces will be accepted on a non-selection basis.
One piece per Artist is permitted (max size is A2 or 420mm x 594mm).
Limited 3D work accepted (space available is 5 plinths spaces and 5 shelves in glass cabinet).
Booking closes Saturday 30th July 2022 or earlier if full.
All 2D work must be framed and strung on the back for hanging (2D artwork will not be accepted without).
Artwork unsuitable for hanging will not go in the exhibition.
All artworks must be delivered to Beeston Library between Monday 15th August – Friday 26th August 2022. Work will not be accepted after this date.
All artworks will be stored safely before and after the exhibition by the library.
All artworks must be collected between Friday 14th October – Saturday 22nd October 2022.
All artists must give permission for contact details to be given out to potential buyers where work is for sale, the library will not get involved in any sales.
All work is displayed at owner's risk. Artworks are covered for public liability but not damage, or theft, it is at Artists discretion to take out their own insurance policies.
All artwork will be labelled in the exhibition with title of work, name of artist and medium used. Prices will be included if work is for sale. All this information must be put onto the back of your artwork.
No changes can be made to the information once the booking form has been submitted due to the printing of labels.
£5.00 entry fee is non-refundable and payable within 7 days of booking.