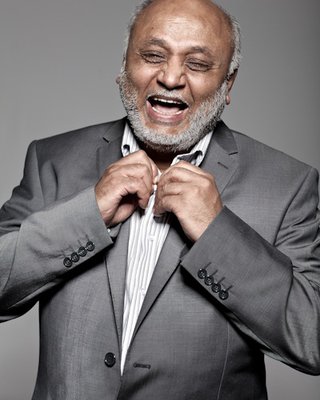 Southwell Library has been home to the much-loved poetry festival for an amazing 10 years this year, and what better way to celebrate than with tea, cake and beautiful home-themed poetry.
Nottingham's own Candlestick Press have produced Ten Poems About Home - a gorgeous anthology of poems selected and introduced by the poet Mahendra Solanki, which captures the many ways we experience that sense of being at home.
Mahendra chats to Candlestick's Assistant Editor Kathy Towers about the poems, their selection and what they mean to him. With readings from Mahendra and some special guests, it's set to be a wonderful afternoon of chat, poetry and cake, in the festival's library home.
Home includes poems old and new including work by Thomas Hardy, Imtiaz Dharker, Tony Harrison, Philip Larkin and WB Yeats.
Mahendra Solanki's poetry has explored notions of home and belonging over thirty years and his work has been broadcast by the BBC and published in Britain and abroad in magazines, anthologies and in several volumes including Shadows of My Making (1986), What You Leave Behind (1996) and The Lies We Tell (published in 2014 by Shoestring Press).
Candlestick Press is a small, independent publisher based in Nottingham. Since 2008 they've been publishing poetry pamphlets aimed at poetry lovers and newcomers alike to wide acclaim. Their pamphlets make ideal alternatives to mainstream greetings cards, with matching envelopes and bookmarks left blank for a message.
 Booking advised. Tickets £10 / £8. Book online or at Southwell Library. Call 01636 812 148.
In continuing the Candlestick tradition of supporting charities through pamphlet sales, for sales of Home, a donation will be made to Shelter.
Please note: end time is approximate.