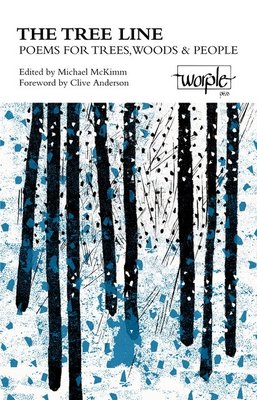 On the 800th anniversary of the sealing of the Charter of the Forest, the Woodland Trust is leading a nationwide campaign to create a new 'Charter for Trees, Woods and People' to preserve our woodlands for future generations. Worple Press have invited over sixty poets to contribute to The Tree Line, an anthology of poems about trees, forests and our interactions with them.
Join County Archivist Ruth Imeson, Charter Project Leader Matt Larsen-Daw and poets Jonathan Davidson and Carol Rowntree-Jones at this special launch event. Learn about the 1217 Charter and the exciting plans for its 2017 incarnation, and hear a selection of poetic responses to this essential part of our natural heritage. A delightful meeting of poetry, history and trees in the home of the famous Bramley Apple!
Glass of wine or soft drink courtesy of our sponsors LSA.
Jonathan Davidson won an Eric Gregory award in 1990, and is the author of various pamphlets and collections of poetry, including Early Train (Smith/Doorstop, 2011) and Humfrey Coningsby (Valley Press, 2015). He has had seven radio plays broadcast on BBC Radio 3 and 4, along with radio adaptations of Geoffrey Hill's Mercian Hymns and W.S. Graham's The Nightfishing. He adapted the novel Precious Bane by Mary Webb for Interplay Theatre in 2013.

Carol Rowntree Jones won the inaugural Overton Poetry Prize with her sequence This Is Not Normal Behaviour, published by Lamplight Press. Her work has also appeared in The North, Staple, Assent and 111O. She runs creative writing and poetry workshops at the Nottingham Writers Studio and in prisons in the East Midlands.
Under 18s to be accompanied by an adult
Please note: end time is approximate.