Join us at Southwell, Worksop or West Bridgford for our latest Jazz in Libraries season. 
Nottingham based Swingologie consist of founder member Wayne Jefferies, (guitar), John Coulson, (double bass), Richard Smith (lead guitar) and Ben Martin (saxophones). Swingologie fuse the gypsy/jazz style of Django and current leaders in the field such as Bireli Lagrene, with the american 'Be-Bop' style of the '40s and '50s, also incorporating a variety of jazz standards and latin jazz styles, along with the compositions of Django Reinhardt, and the Be-Bop classics of Charlie Parker et al.  
Adult event. Booking strongly advised.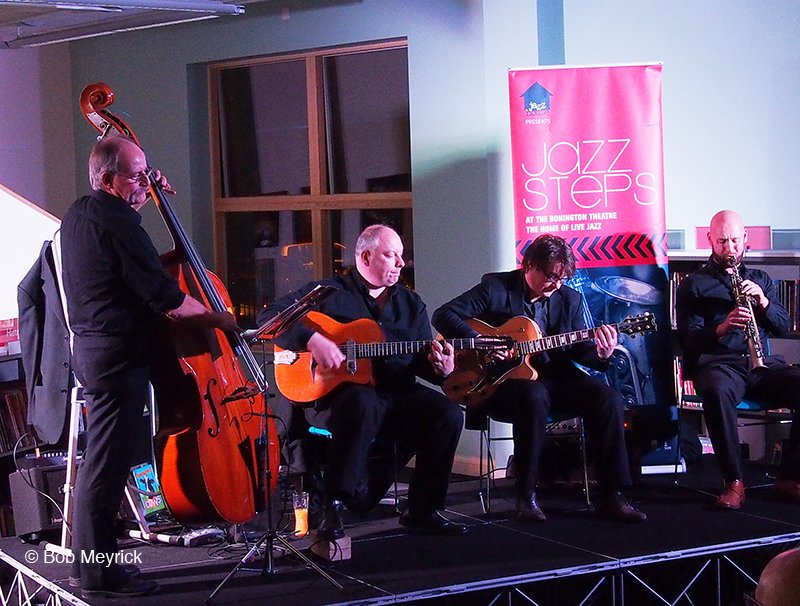 In this series
There are currently no events in this series