Published 24th November 2016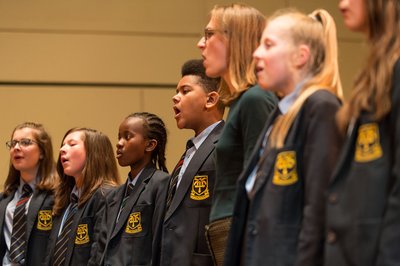 A new three-year partnership between the Inspire, National Youth Choirs of Great Britain (NYCGB), Nottinghamshire Music Hub, and Nottingham Theatre Royal & Royal Concert Hall aims to make a real difference to the musical attainment and experiences of hundreds of young students in Nottinghamshire. 
The partnership was informed by Nottinghamshire Music Hub and Arts Council England data which showed 'cold spots' of low arts participation in the county.
Starting in September 2016, the partnership has already delivered activities for students at The South Wolds Academy (Keyworth), The National C of E Academy (Hucknall), Outwood Academy Portland (Worksop) and The Minster School (Southwell) with more schools joining in subsequent stages.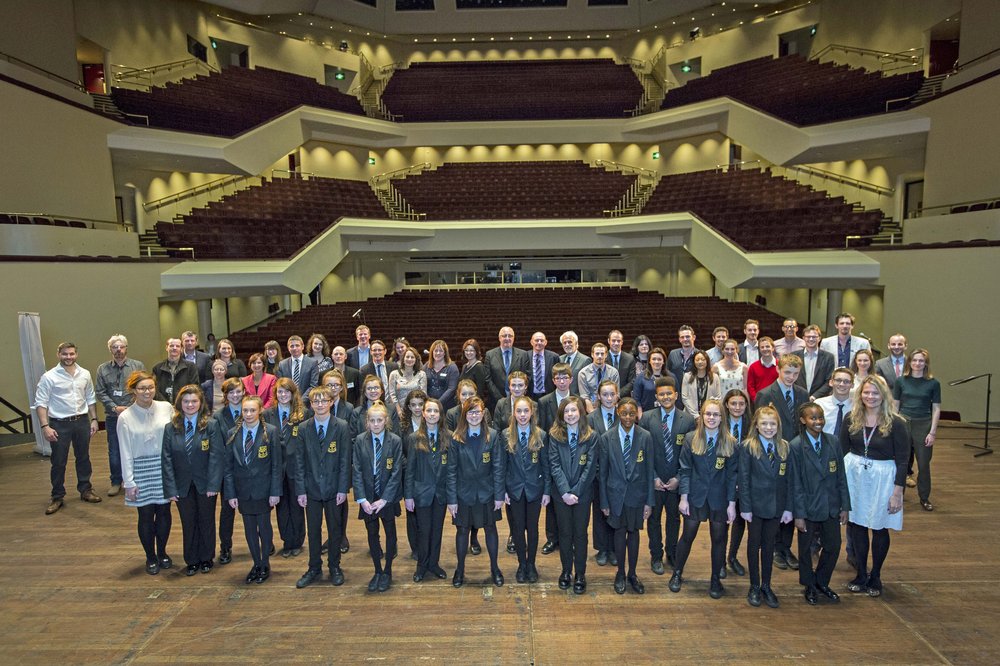 It was really good. There was lots going on, all the
different harmonies were interesting and the conductor helped us learn quickly.
It's the first time I've ever sung in choir without a piano, and the first time
I've ever sung in the Royal Concert Hall, which was amazing.
The partnership is challenging the schools to create new teacher-led a cappella ensembles which will establish themselves as a vital part of their school's artistic culture through regularperformance. Working with the NYCGB artistic team with support from members of the NYCGB Fellowship Programme, the partnership will ignite a choral culture within secondary schools which will change students' expectations of singing, encourage individual and collective excellence and create a pathway for talented singers to progress to further opportunities regionally, and nationally via auditions for NYCGB's five choirs. Nottingham's Royal Concert Hall (TRCH) will provide a high-profile stage for key performance and education events throughout the programme. Tickets are now available to attend this event, An Inspired Christmas Concert on 9 December. 
Other planned activities include workshops for students and teachers, student performance showcases, and annual NYCGB auditions in Nottingham. NYCGB will also be developing its artistic presence in Nottinghamshire, with multiple performances by its choirs during the partnership period. 
At a launch event for the partnership, held at TRCH in May 2016, school students workshopped up a performance from scratch in just 40 minutes using melodies, harmonies, and beatboxing techniques. 
Seeing the children soak up everything thrown at them
today and to have to raise their game from good to exemplary was wonderful. If
this is what we can accomplish in just 40 minutes, we're very excited about the
standard that the county can be at in three years' time.