Published 7th February 2017
On Safer Internet Day Public Libraries Highlight Commitment to Online Safety.
The Society of Chief Librarians welcomed the Growing Up Digital report and today publishes a list of measures that libraries have put in place to provide a supportive and safe digital environment for children and young people.
Growing Up Digital  highlighted parents' worries about how much information their children share online, the threat of cyber bullying and online time distracting children from other activities.  Public libraries, as spaces where people of all ages can spend time learning and browsing information, take seriously their duty to protect the online safety of all members of society, from children to the elderly.
In addition to being safe and neutral physical spaces, public libraries also provide absolute safety and security for customers accessing online resources.
1.   Library computer networks have firewalls which block inappropriate websites for children.
2.   Libraries are public spaces with adults around. This both stops people looking at inappropriate websites and make sure there is someone that children can report anything that makes them uncomfortable.
3.   Libraries support web safety initiatives such as the ThinkUKnow website, developed by the Child Exploitation and Online Protection Centre.
4.   Libraries offer opportunities for children to engage in group digital activities with supportive adults around them.
5.   Libraries are committed to raising awareness of websites that give parents useful guidelines on filtering online content, determining how much online time children should have, and keeping up to date with online resources. Library staff will be briefed to recommend these resources to parents.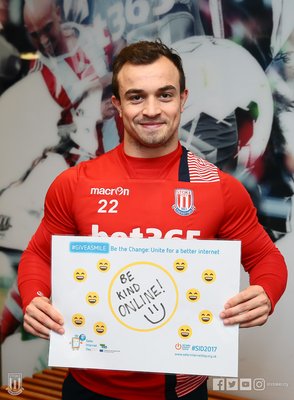 In addition some public libraries have young volunteers who support customers old and young to develop digital skills and could support children to  understand online safety and to use online resources to expand their learning in a safe way.
One source of information that public libraries fully support is the CBeebies LifeBabble website, which provides content for children on a range of topics relevant to their lives.
ASCEL quote: "It is vital that children understand how important it is to be critical of material  they see online. Public Library Services and School Library Services are crucial in helping them develop these information literacy skills that help to keep them safe and make informed judgements."
Libraries are trusted
spaces where children and carers can explore online information in a safe
environment, with dedicated library staff to answer questions and provide
guidance.
The online world is a
place of exciting potential, opening up opportunities for everyone. However,
just like in the physical world, children need support to stay safe. Libraries
and library staff are somewhere for children to turn to as they explore these
opportunities, or if they find themselves out of their depth.