Published 9th June 2017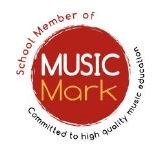 Nottinghamshire Music Hub is delighted to be able to offer FREE membership of Music Mark to all County schools.

Benefit to your school include;

*Recognition that music is valued within the school. The recognition from your national subject association for music can contribute to the Ofsted requirement of a broad and balance curriculum.
*Use of the Music Mark School Member logo. Providing evidence of partnership working with your local music education hub.
*Access to exclusive high quality resources created by Music Mark for schools. This will include both practical resources and highlights from the latest research.
To register your school's interest, please email the following to nottsmusichub@inspireculture.org.uk;

Your name, your email, your school name, your Headteacher's email, and your DfE number.