Published 27th July 2017
Stuck for summer activities? Inspire has the answer…
During the school holidays, we have a host of family-friendly events – including dance, superheroes, and Mansfield's mighty Stags – to keep even the most restless mind occupied. 
The Spark Arts for Children Presents: Sylvia South and the Word Catcher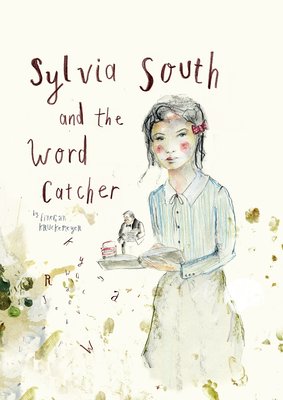 Inspire welcomes the award-winning Finegan Kruckemeyer with her latest family friend play: Sylvia South and the Word Catcher.
The play follows our hero, Sylvia South, as she visits her local library looking for books. But, instead of a quiet afternoon reading, she gets an adventure – which begins in hot pursuit of a strange little man with an armful of other people's books.
Touring Inspire libraries in early August, this is one not to miss!
When?
Summer Reading Challenge 2017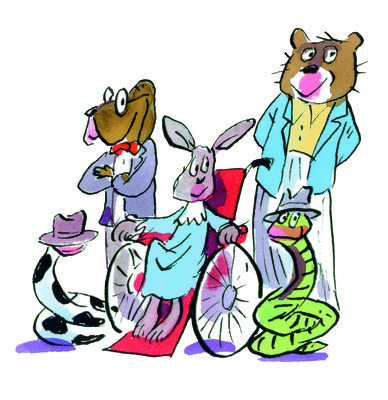 Encourage a love of the written word with the Summer Reading Challenge 2017. Aimed at 4-11 year olds, the UK's biggest annual reading for pleasure programme returns with a fantastic new theme – Animal Agents. I could talk about it, but the details are classified TOP SECRET. Suffice to say, the Animal Agents – detectives with floppy ears, fur, scales and Fedora hats – need your help to solve a tricky mystery. Children read six books, collect rewards…and become the world's greatest detective*.
*May not be factual…
When?
Summer Safety Roadshow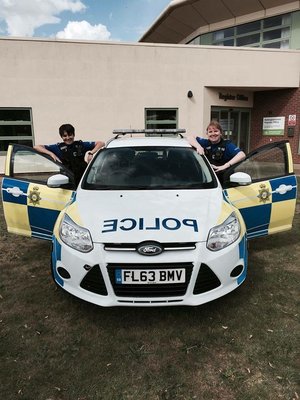 The Summer Safety Roadshow returns to West Bridgford, Worksop and Mansfield libraries promising hand-on activities, education and, most importantly, fun! Local firefighters, East Midlands Ambulance Team, Notts Police, Nottinghamshire Blood Bikes and St John's Ambulance will be in attendance. 
When?
Mansfield Town FC's Football in the Community Summer Spectacular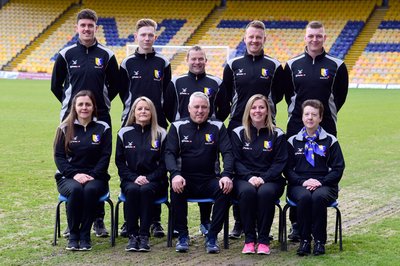 It's football; it's spectacular. What more could you need to keep the family entertained?
Visit Mansfield Central Library and test your skills on the inflatable football pitch, or get your net-busters measured with radar goal technology. As well as a host of other football-related trials and challenges, you can meet Mansfield Town's players and catch-up with club mascot, Sammy the Stag. 
When?
Creative Summer Schools
Whether you're a budding actor or rock guitarist, Inspire Youth Arts has a summer school for you. Based out of The Old Library in Mansfield and working with professional artists in a variety of creative fields, these week-long classes suit all levels – age ranges 7-19. 
When?
Family Superhero Day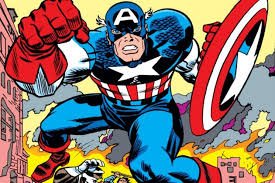 Ever wanted to wear Batman's mask, Captain America's shield or Superman's cape? Well, now you can with Inspire's Family Superhero Day. Five family fun days at Inspire libraries across the County give you the crafting expertise to create your own superhero costumes. 
When?
Beeston Library Re-opening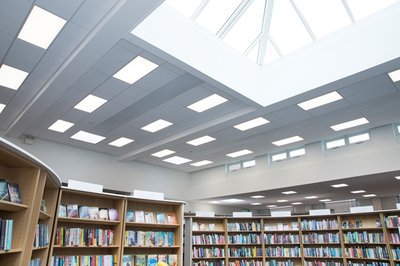 We are also excited to announce a full programme of events – including family theatre, arts workshops and exhibitions – to coincide with the re-opening of Beeston Library. Look out for the Fun Palace takeover – where art and science combine in a series of fantastic activities in every corner of the library. 
Don't know how to get there?
Leave the car at home and forget the stress of finding a parking space with Inspire. We've teamed up with Nottingham Express Transit to give Inspire members £2 return tram travel to Beeston between 5 August and 7 October.
Visit www.inspireculture.org.uk/tram for full details. 
Explore!
The fun doesn't stop there. Make sure you check your local library pages to see what events are coming up near you: