Published 28th September 2017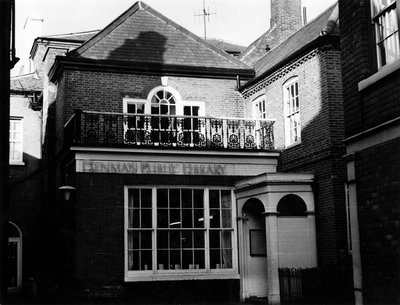 On 6 October, it will be exactly 90 years since in 1927 local philanthropist and civic elder, Mr T. H. Denman gave the building, to the people of Retford for the use of a library and museum. 
Community groups and members of the public will celebrate the milestone birthday and enjoy performances from school and community choirs, a specially written living history performance depicting the gifting of the building, an exhibition of Retford Library Through the Years and a chance for children to take part in a Rattle, Rhyme and Roll session featuring songs from the last 90 years.
Locally known as The Denman Public Library, this wonderful building has seen many changes and developments but through all its guises it has remained at the heart of its community playing an important role in the area's cultural heritage. Now delivered by Inspire, the library continues to create the maximum opportunities for people to take part in as wide a range of cultural experiences as possible, thereby improving the quality of life of both individuals and communities. 
"Retford Library has been providing a service to the people and community of Retford for the last 90 years and I am proud to be part of this." Lesley Parker, Library Manager.
Everyone is welcome to attend the celebrations which are opened by Councillor John Handley, Chairman of Nottinghamshire County Council at 2pm 6 October 2017. This will be followed by the living history performance, a local school choir and community choir with the Rattle Rhyme and Roll session starting at approximately 2.30pm.