Published 16th November 2017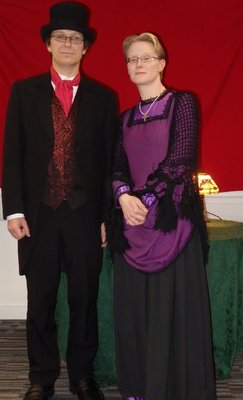 Our Heritage team have a season of fantastic events planned for the Holiday Season. 
Christmas at Nottinghamshire Archives
Nottinghamshire Archives

Friday, 8 December, 2.30pm-3.30pm
Celebrate Christmas with your Victorian hosts and hear tales of years gone by.

A Victorian Christmas
Mansfield Central Library 

Tuesday, 19 December, 2pm
Cards, carols and carousing!  How did our Victorian forebears celebrate Christmas and how have they influenced us today?  Come and hear Sam Glasswell, local archaeologist and museum curator, talk about the familiar and unfamiliar aspects of Christmas in Victorian times. Adults, booking advised.
A Victorian Christmas in Nottingham
Beeston Library
Wednesday, 20 December, 2pm
Join our Victorian hosts to celebrate a traditional Nottingham Christmas . Historical accounts from rich and poor, traditions and recipes, all stored at Nottinghamshire Archives help us remember Christmases gone by. There's even a local ghost story! Adults, Booking advised.