Published 8th December 2017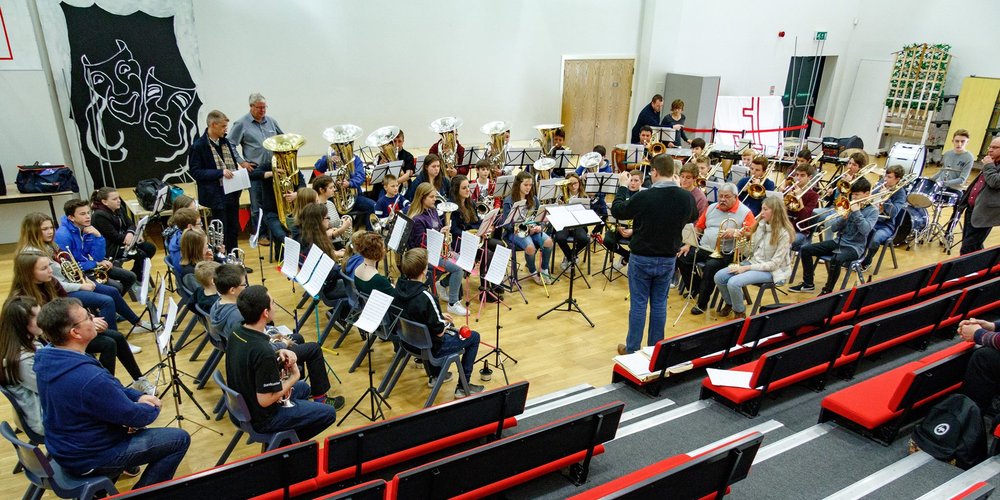 The next North East Midlands Youth Brass Band Association (NEMYBBA) Development Day will be on Sunday 25th March 2018 in Mansfield.
It's open to all brass players aged 8-18, of a Grade 3 equivalent standard and above.

Event time:  10am to 4pm

Venue:  The Brunts Academy, Mansfield
Cost: £12   Registration: please contact Martin Heartfield (NEMYBB)  07411 223 221  or musicbloke@aol.com
Youth Band Leader: Martin Heartfield     Music Adviser: Michael Fowles
During the 16-17 academic year over 65 students participated, relishing an opportunity  to perform advanced music and receiving high quality teaching  from guest professional tutors.

Previous tutors have included  Mike Eccles - flugel,  Gary Wyattopens  - Cornet, Stan Lippeatt, - flugel  Chris Houlding - trombone, Michael Dodd - euphonium, Brett Baker - trombone and Simon Gresswell- tuba.
On Facebook? Check out their performance videos and concerts at North East Midlands Brass Band Association Youth Band
North East Midlands Youth Brass Band est. 2016
Secure a place: contact Martin Heartfield on T: 07411 223 221 E: musicbloke@aol.com