Published 14th December 2017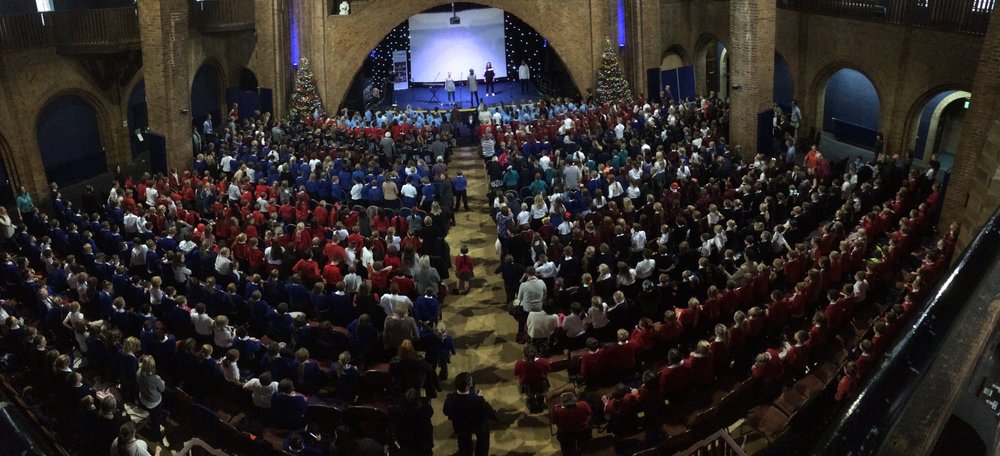 On 23rd November the Hub held another wildly anticipated primary concert led by acclaimed professional choral director and arranger Mark De Lisser. and members of his Singology choir.
The 900 strong primary participants booked out the Dome in a record 48 hours, and rocked out (while developing their technique and harmonising ) to splendidly upbeat toe tapping chart toppers such as Symphony and Can't Stop The Feeling..
Almost as popular was the following twilight singing teacher CPD session which this year attracted 80 participants from across Nottinghamshire schools. Mark's mission here? To help add extra polish and sparkle to their existing festive arrangements, plus some top tips on leading and developing a choir. Exactly what you'd expect from a top choral director and arranger!
If you'd like your primary choir to join us in November 2018,  please contact us here at the Music Hub via  nottsmusichub@inspireculture.org.uk