Published 24th January 2018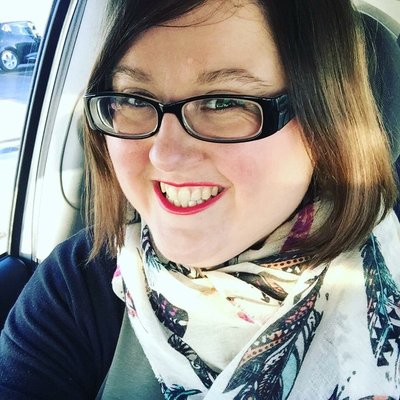 We are delighted to announce that CLAIRE HENSON has been selected to join the Inspire Board. A big thank you to all the candidates for their contribution and support and to our staff and members who took the time to vote and help shape the future of Inspire.
Claire's Manifesto
I am standing for election to Inspire's board because I am passionate about the provision of libraries and arts services to communities.
Since a young age, I have been a regular library user and have belonged to a number of libraries across the county. I have worked in academic libraries from 2003-2014, both at Nottingham Trent University and The University of Nottingham. I have a background in events management, running events independently across Nottinghamshire and creating a three year equality and diversity events programme at The University of Nottingham. I am also involved in several projects looking at health wellbeing, which include a focus on how books and reading can increase positive mental wellbeing.
I believe arts and culture can change lives, increase positive health, engage communities and exchange knowledge. Learning is a lifelong process and Inspire provides a platform for anyone within the local community to learn and study with the assistance of their range of services. I also believe it is important to engage with different groups within the community, to see all backgrounds reflected in the work that Inspire does going forward and to work with community groups to understand what services are needed.
Finally, I believe partnership working is crucial. Nottinghamshire has an incredibly creative arts and culture scene, with independent promoters, creatives and organisations. I would work hard to forge new relationships and engage with existing partnerships to showcase a wide breadth of creative opportunities across Nottinghamshire.