Published 16th February 2018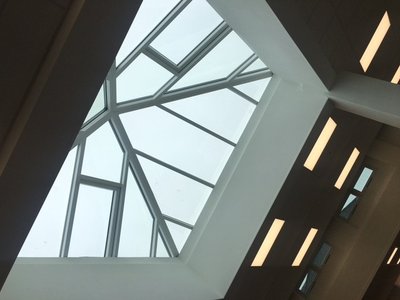 Beeston Library is set to change and extend its opening hours following a public consultation which took place last Autumn. The library reopened in August 2017 as one Inspire's 4 flagship libraries with a full arts and cultural programme. 
Inspire who run Beeston Library on behalf of Nottinghamshire County Council wanted to ensure that the opening hours of the venue met the needs and wishes of the local community. The survey which was available to complete in the library and online had 869 responses with the most responses against Sunday opening (502 versus 367 for). Inspire also took into consideration the many comments left by survey participants which also indicated a preference for a late weekday opening rather than Sunday opening. Many comments asked for extended opening hours on a Thursday and overall a more consistent pattern of hours to make it easier to remember.
After moderating the feedback from the survey – votes and written responses, the following pattern comes into effect from 3 April 2018. 
| | |
| --- | --- |
| Mon | 9am-6pm |
| Tues | 9am-7pm |
| Weds | 9am-6pm |
| Thurs | 9am-6pm |
| Fri | 9am-6pm |
| Sat | 9am-4pm |
Key changes:
A consistent opening pattern with one later opening in the week,

Increases Thursday opening from 9am-1pm to 9am-6pm,

It increases the overall opening hours from 52 to 53 per week 

We
were proud to reopen Beeston Library last year to an overwhelmingly positive response
from the Beeston community, and we thank those who took the time to give us
their views on the opening hours. It was really important to ensure we met
their needs and wishes and maximise use of this fantastic space
In order to ensure that this new pattern meets the needs of the Beeston community, Inspire will review the opening hours again in 12 months, looking at pattern and levels of usage, and gauge customer feedback. 
Please note Beeston Library will close at 2pm on Thursday 21 June due to allow for the set up of a special one-off event being held in the library that evening. Apologies for any inconvenience caused.