Published 7th March 2018
National Apprenticeship Week 2018 – 5 to 11 March.
The theme of National Apprenticeship Week 2018 is Apprenticeships Work to showcase how apprenticeships work for individuals, employers and local and wider communities.
James Clarke, Inspire Compliance and Performance Officer, talks to us below about his experiences of being an apprentice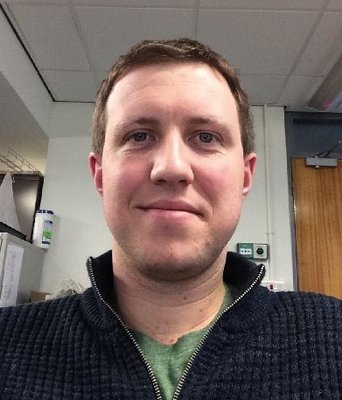 What's your job role James?
"I work as a Compliance and Performance Officer with Inspire Culture, Learning and Libraries."
What Apprenticeship are you working towards?
"I'm doing the Institute of Leadership Management (ILM) Level 5 Diploma in Leadership and Management."
Why an Apprenticeship? What made you decide to do it?
"I always struggled to adapt to learning at school and really enjoyed on the job, and what I would call experience training, once I started working. The apprenticeship offers you a great combination of classroom and assignment based work as well as on the job observations and learning. The fact the diploma will also allow, if I choose, to go onto a higher level and maybe even a degree really appealed to me."
What's involved working towards your Apprenticeship?
"The apprenticeship has been one day a week during work time spent studying, writing assignments, planning, and also on the job skills that can be documented towards the apprenticeship."
"One day a month we all meet for a classroom day and this proves a great way of supporting each other, but the tutor also comes to visit us and gives us one-to-one time to allow us to get any help we need or to make improvements on our written work should it be needed."
How do you find juggling work with study?
"This can be tricky. I'm quite lucky as I get at least most weeks where I can make time. Sometimes when it's a busy period, such as at the moment, where licensing and insurances are up for renewals, my time can be limited. However, tutors are understanding and the classroom days can be used to catch up away from the office and get back on track."
Apprenticeships with Inspire Learning
The new Apprenticeship Levy came into effect May 2017 and Inspire Learning have introduced a range of apprenticeship programmes in Business Administration, Customer Services, Hospitality, Team Leader, Management and Project Management.
We're working with a number of external employers to tailor apprenticeships to meet the needs of their organisations. We're also working with employed professionals and unemployed people who want to earn whilst they learn and progress in their chosen career without the need for extended study leave or a career break.
Find out more
Visit us at one of our Information Events happening this week or get in touch.
Call 0115 804 4363.