Published 11th May 2018
Celebrating the best of learning, creativity, innovation, service and excellence from 1 April 2017 to 31 March 2018. 
We recently asked you to nominate an individual, group or team who you thought deserved to be recognised for their achievement or service during the last year. This is the second year that we have run the Inspire Awards and we were once again overwhelmed by the quantity and quality of the nominations we received.
We're delighted to announce the following winners and runners up: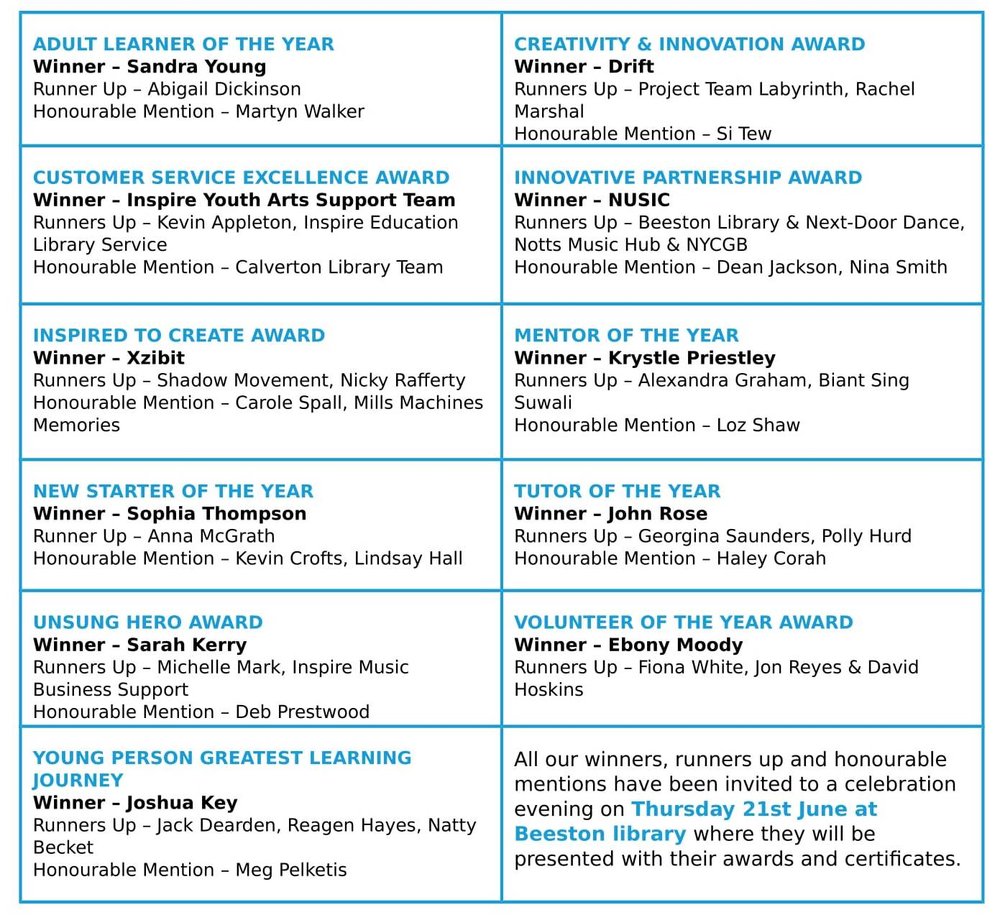 Congratulations to all winners, runners up and nominees and a big thank you to everyone who participated in the Awards process. 
We hope you are inspired to nominate again next year!