Published 2nd July 2018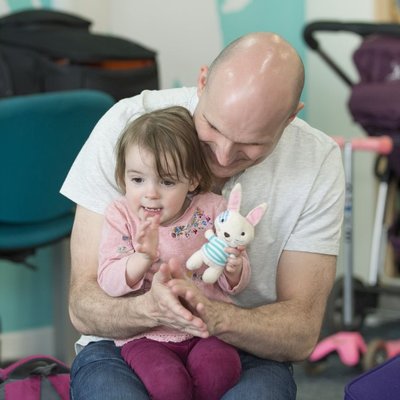 The Summer Holidays are just around the corner... what better time to enrol on an Inspire Learning Course?
With the Summer Holidays on the horizon, it can often be difficult to find a way to keep your children entertained for the entire six weeks. This is where Inspire Learning come in! We offer a wide range of courses for all the family. Regardless of your age or interests, we have courses to suit you. Our courses take place on your doorstep in your local library, so there's no need to travel miles to have fun with your family this summer.
All our Family Learning Courses are completely FREE! Travel the world with Crafts, Maths and Science in this hour and a half workshop, ideal for parents/carers and children to enjoy a range of creative craft activities while spending quality time together. Celebrate 80 years of the Beano with us at a Cartoon Craft Workshop. This workshop is perfect for those already enjoying the Mischief Makers Summer Reading Challenge as you will learn how to make slime, Gnasher the dog and a cartoon strip using your own ideas for characters and stories.
Are there any Harry Potter fans out there? Then our Family Wizarding Workshop is the workshop for you. This FREE fun day workshop will be enjoyed by children and their parents/ carers alike. Together you will learn how to make a family shield, wizard hats, wands and much more.
For the creative writers, our Family Poetry Workshop will allow you and your children to learn how to create characters, write your own poems, as well as illustrate and share your creations. For adult creative writers, published memoir author Gail Mitchell will be visiting Mansfield Central Library to teach you how to creatively write down your memories. 
For those with babies, our Active Baby Yoga Taster focuses on baby yoga moves specifically for developing motor skills, spatial awareness and balance.
There's more for the adults too. During the summer holidays, it is likely that your children will be accessing the Internet much more which can sometimes be a worry. If you would like to update your knowledge on keeping your children safe on the Internet then our free Internet Safety Awareness course will come in useful to you. For those who are families of, or professional carers of those living with Dementia, our Compassionate Communication for Dementia course will be valuable to you.
Courses can be booked online via Eventbrite. Simply follow the links above or search for your course here: https://www.inspireculture.org.uk/skills-learning/. You can contact us by email on learning@inspireculture.org.uk or call 0115 804 4363.