Published 3rd August 2018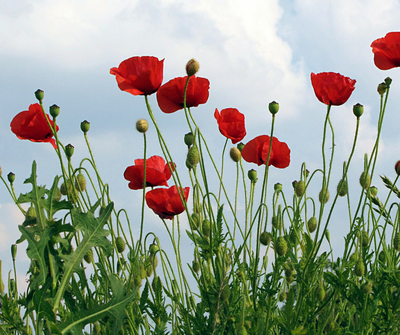 2018 marks 100 years since the end of the First World War. At Inspire Learning, we felt it was important to commemorate this centenary to honour the heroism and sacrifices made,whether in conflict or on the home front. To pay respect to our heroes, we are holding a series of events called the Poppy Extravaganza in local libraries, that everyone can get involved in. 
Events will be held across Arnold, Beeston, Newark, West Bridgford, Retford, Worksop, Southwell and Kirkby-In-Ashfield libraries across August and September, ahead of Remembrance Day in November. 
There are three events to get involved in. For families and children, we are holding fun FREE Family Craft Sessions. We will be learning how to make poppies from paper and felt. You even have the choice of adding them to the Inspire Poppy Exhibition,if you wish to show off your work.
We will also be holding Sugarcraft Poppies Workshops. In this one-off workshop you will learn how to create beautiful poppies out of sugar paste, perfect for adding on to your own baking.
 Finally, we will be holding Poppies and Poems creative writing workshops. Here you can create a poem to honour the heroism and sacrifice using a selection of archive photos. You will have the support of a tutor to improve your creative writing skills and write down exactly what you want to say. Please bring along family wartime photos, documents or medals if you wish.
See below for a full list of Poppy Extravaganza Events and click on the link to secure your place today:
Arnold Library- 13 August
Beeston Library- 16 August
 Newark Library-22 Aug
 West Bridgford Library-23 August
 Retford Library-24 August
 Worksop Library-30 August 
Southwell Library- 5 September
 Kirkby-In-Ashfield Library-11 September
We would love to see your work! Use the hashtag #IamInspireLearning and tag us on Facebook @InspireLearningSkills or Tweet us @Learn_Inspire.
Any questions? Call 01623 677 200 or email learning@inspireculture.org.uk
mailto:learning@inspireculture.org.uk
. 
·