Published 13th June 2019
Creative agency Newenglish Design has won a Bronze Award for its work on Beeston Library at the DBA DesignEffectiveness Awards 2019.
These Awards recognise projects that demonstrate design's tangible effect on a business by drawing focus onto design's strategic and commercial value. BBC presenter Alice Bhandhukravi presented the awards at the Royal Horticultural Hall in central London on 12 June 2019.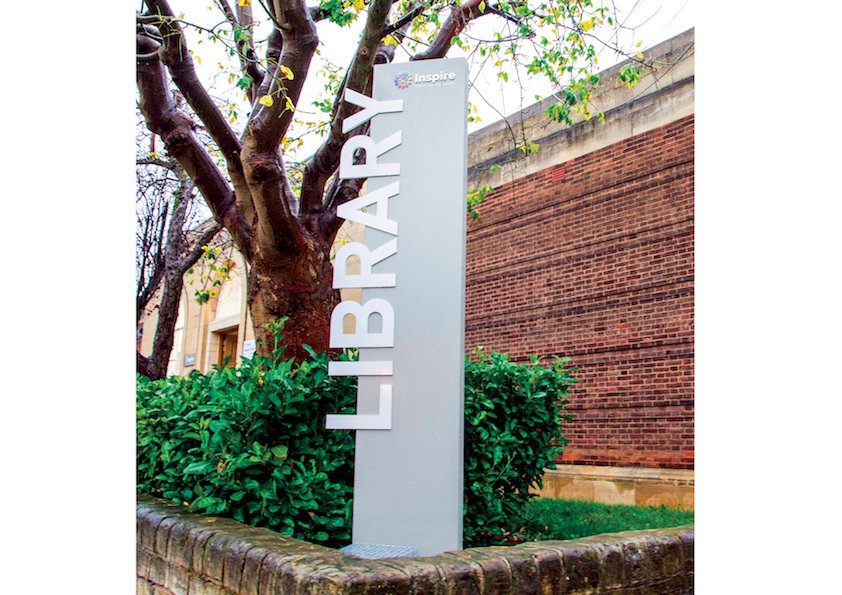 "Whoever said libraries are dead needs to come and check out Beeston Library! 
Beeston Library was a tired and dull example of a public service that was failing to address the needs of the local community. The dated and uninspiring interior made the learning environment unpleasant for both public and staff alike. Newenglish Design were commissioned to create an interior personality for Beeston Library that was unique, uplifting and modern, a place that the community would want to visit time and time again, that they could call their own, irrespective of age. This was against a backdrop of a national decline in library use, poor perception of libraries and decreasing spending on public services and so the budget was limited.
Peter Gaw, Inspire's Chief Executive commented;

"As part of Nottinghamshire County Council's commitment to redeveloping libraries, we have worked with Newenglish Design on a large number of library refurbishment projects in recent years.They have a track record of great design and have been instrumental in bringing new thinking and a fresh approach to our spaces."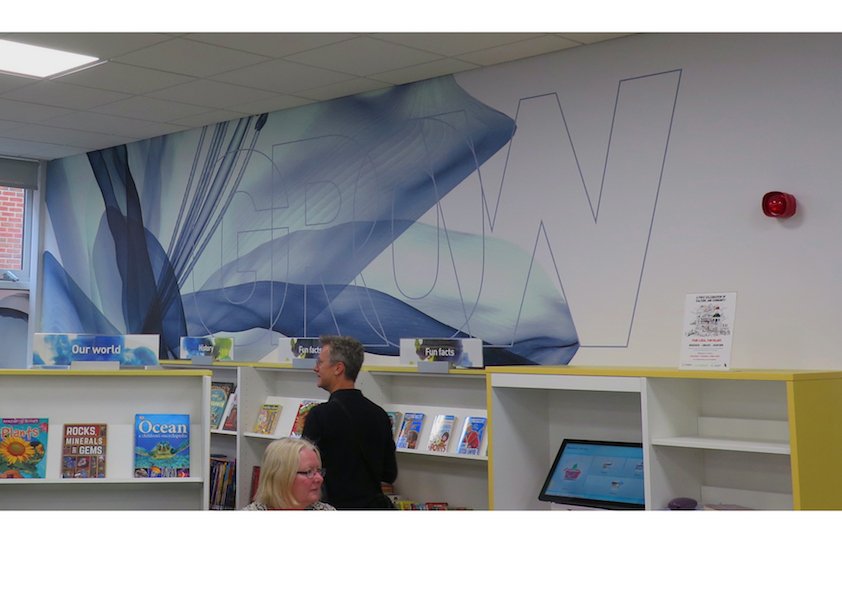 DESIGN - APPROACH
Newenglish created an interior personality for the library, with graphic interventions to walls, book cases, wayfinding signage throughout the library including meeting and activity rooms on the 1st floor. Through visuals they created a modern, relevant and inviting place for all, with a unique feel, a place that the community would want to visit time and time again, that they could call their own, whatever their age or background.
Signage promotes independent navigation around the library, making it easy for visitors to find what they're looking for. We wanted the library to be a place of discovery and learning that is relevant to today's generation, and that reflects culture in its widest sense.
THE RESULTS ACHIEVED
Between the reopening in August 2017 and the end of October 2018, more than 226,000 visits were made to the transformed library and book loans increased by more than 27%. The impact on the local community of the refurbishment and subsequently improved service shows in significantly increased visitor numbers, new membership and event attendance statistics.
• Increase in library use +34%
• Increase in visitors +62,721
• Increase new members +42%
• New members Sept to Oct 2018 485
• Increase in event attendance 135%
• Increase in events 37%
• Room hire income +300%
The impact on staff has also been hugely positive, with improved morale and engagement with their working environment and the public. The improved spaces and facilities have also led to the development of an unprecedented amount of external collaborations and local partnerships, funding for new projects and the use of the library for key internal and external events such the Inspire AGM and Awards.
Peter Gaw, Inspire's Chief Executive commented


"Newenglish Design have transformed the feel and perception of Beeston Library for both users and staff. We have seen a positive change in use of the services, particularly in comparison to nationally declining figures in library use."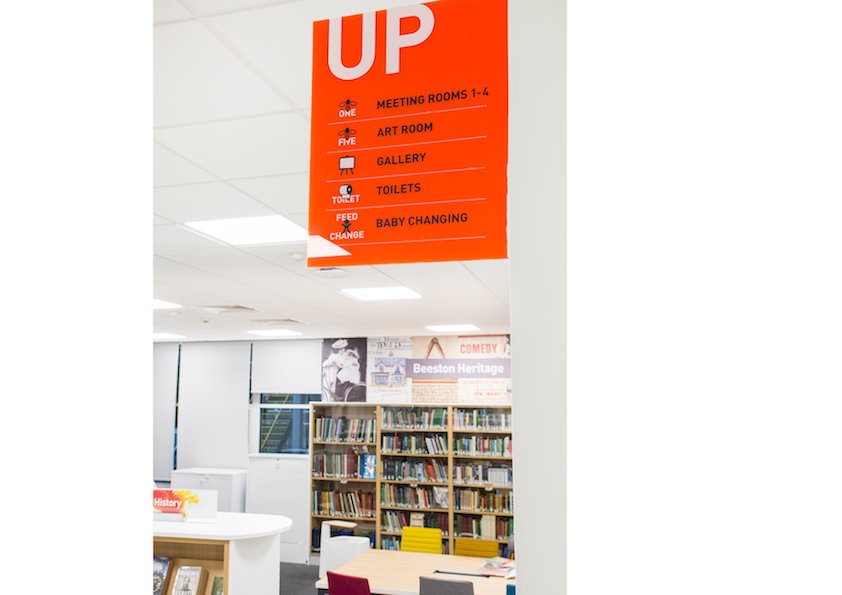 We are always delighted when the impact of great design is recognised, so to have won this prestigious award with our forward thinking client Inspire, is fantastic."


Carl Bebbington creative director, Newenglish Design