Published 24th June 2019
On Thursday 20 June, Inspire held its third awards evening at Mansfield Central Library. It was a fantastic night, where many of the amazing individuals, partners and staff that are part of Inspire were recognised for their achievements and success.
The talented Inspired Voices sang beautifully throughout the reception and BBC Radio Nottingham DJ, Dean Jackson was our wonderful host.
See the table below for the full list of winners and finalists.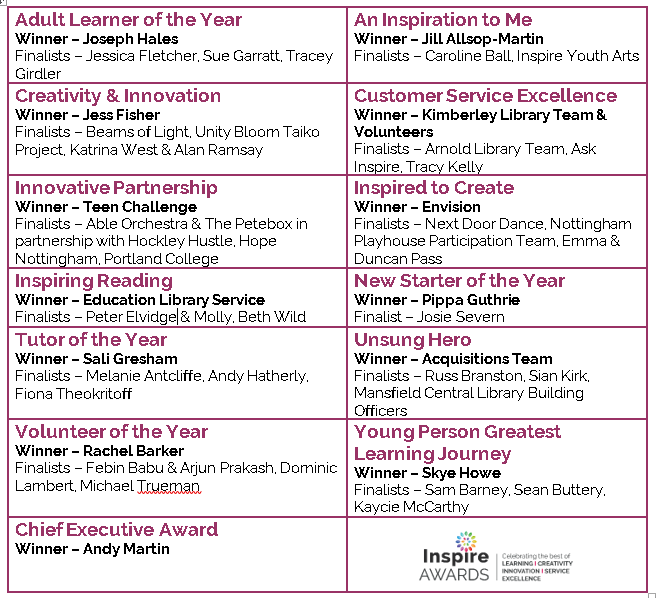 Congratulations once again to all winners and finalists and a big thank you to everyone who participated in the Awards process. We hope you are inspired to nominate again next year!
Take a look at the images below for some highlights of the evening.