Published 5th July 2019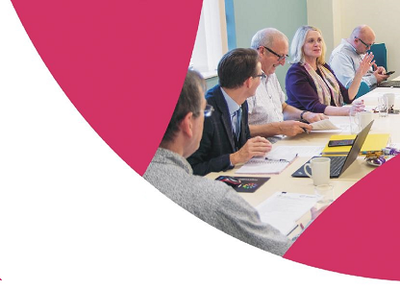 Call for Nominations
Passionate about culture, learning and libraries? Join our board and help us deliver the best cultural and learning offer to the people of Nottinghamshire.
We have places for TWO community board member and are seeking nominations from Inspire members to stand for election. We have ambitious plans for the future and we're looking for committed, enthusiastic people who can bring their own creativity and expertise to help lead Inspire.
We are particularly seeking people to contribute to the following areas:
Engagement - helping us to truly become a membership organisation
Fundraising & Grant Seeking - supporting us in raising additional funds to make a difference
Financial Management - supporting us to improve in the management of our funding
Volunteering - helping us to become a great organisation to volunteer with
Time commitment:
You will be required to attend Board meeting (usually quarterly) held throughout Nottinghamshire and asked to join Board sub-committees. You will also join the Board on its annual away day and be invited to attend some of Inspire's fantastic range of cultural events around Nottinghamshire. You will be appointed for three years.
To apply:
So, if you can offer us your time and commitment, then please write a short manifesto, of no more than 250 words, setting out why you should be elected to Inspire's Board. Election forms are available from any of Inspire's libraries or Archives, or apply online here.
Closing date: Midnight, Fri 26 July 2019
Your statement, alongside that of other candidates, will be published to Inspire's 66,000 members, who will have the opportunity to vote between Friday 2 Aug and Fri 30 August 2019. The successful candidate will be elected to the Board at the Inspire AGM on Thurs 17 Oct 2019.
We are holding drop-in events (details below) where you can meet Inspire's Chief Executive Officer, Peter Gaw for an informal discussion.
Mansfield Central Library - Weds 10 July, 2 - 4pm
West Bridgford Library - Thurs 11 July, 4 - 6pm
Worksop Library - Mon 15 July, 3 - 5pm
Nottinghamshire Archives - Tues 16th July, 5 - 6.30pm
If you would like to talk about the role please contact Katharine Say on 0115 804 4449 or email katharine.say@inspireculture.org.uk to arrange a call with Peter Gaw, Chief Executive of Inspire.
Inspire is committed to building a Board that reflects the diversity of the community it serves and welcomes all applications regardless of age, sex, gender identity, sexual orientation, race, religion/belief, marital/civil partnership status, pregnancy/maternity or disability.