Published 5th August 2019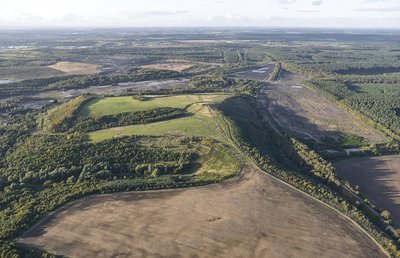 Inspire is now a proud delivery partner on a fantastic new scheme called Miner2Major.
The scheme will encourage local people and community groups to get involved in projects aimed at learning about, celebrating and conserving Nottinghamshire's heritage.
As part of the scheme Inspire will deliver on projects offering informal and fun learning and volunteering opportunities, as well as accredited training. The projects will provide an understanding of the heritage of Sherwood Forest, and give people practical skills to restore, manage, understand and promote heritage within the landscape.
The legendary Sherwood Forest is a significant and celebrated landscape due to its diverse wildlife, important habitats and rich heritage.
The last 200 years have changed the area.  It still has quiet places, stunning landscapes, history, wildlife, legend and a sense of belonging, but the great forest and heaths are now just patches in a landscape of industrial heritage.
Miner2Major is a partnership of local authorities, conservation groups and community organisations, including Inspire, who have been working in the Sherwood Forest area for many years. This is the latest phase of long-term efforts to restore, explore and celebrate the Forest.
Miner2Major is a five-year scheme (2019-2023), supported by a £2,450,400 grant from the National Lottery Heritage Fund.  It focusses on the heart of the Sherwood Forest area from Nottingham to Ollerton, and Mansfield to Rufford Abbey, an area that has a distinctive landscape character, which is recognised and valued by local people, as well as visitors from across the world.
Local people and community groups will be encouraged and supported to take part in projects aimed at learning about, celebrating and conserving the area's heritage.  We want to transform the way that local people can actively get involved and shape the Forest's future.
Please look out for the Miner2Major team at local events or get in touch with them:
email: Miner2major@nottscc.gov.uk
Twitter: https://twitter.com/miner2major
Instagram: https://www.instagram.com/miner2major_project/
Full details of learning, volunteering and accredited training with Inspire as part of the scheme will soon be available to view and download from our website, but in the meantime, please like and follow us on Facebook @InspireLearningSkills where we'll be sharing all the latest scheme news and updates.