Published 29th August 2019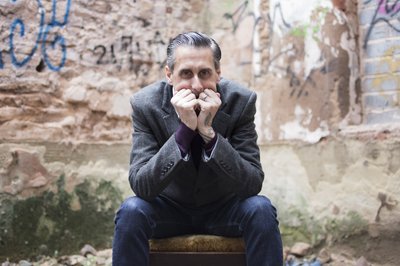 The Old Library, Mansfield
Thurs 17 Oct 2019
Refreshments - 6.30pm
AGM and Andrew Graves - 7 to 8.30pm
FREE but booking essential
Exclusive members event
Book your ticket here
We are delighted to invite all our members to join us for an Inspire Members' Event & AGM with a difference.
Book now for your free members-only ticket to hear about our progress over an action-packed year, future plans and to enjoy a fantastic performance by Andrew Graves - including a plenary poem he'll be writing especially for Inspire! 
Andrew Graves regularly performs his work throughout the UK. The Nottingham poet has featured on BBC 6 Music's Cerys Matthews Show and the BBC 4 documentary Evidently John Cooper Clarke. His third collection Not Dancing with Ingrid Pitt will be published by Burning Eye Books in 2020. He has performed with the likes of Sleaford Mods, John Hegely and Henry Normal and been commissioned by the National Portrait Gallery, BBC Radio 4 and Edinburgh International Literature Festival. He recently represented the East Midlands for National Poetry Day.
Click here to watch Andrew reciting his poem Sarah and Paul at Arnold Library.
Not a member? Join today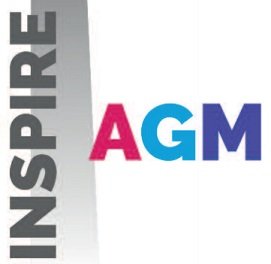 AGM Agenda
1. Welcome by John Cottee (Chair of Inspire Board)
2. Motion to approve the delayed date of the AGM 2019
3. To receive and approve the minutes of the AGM held on 20 September 2018
4. To discuss any matters arising from the minutes
5. Motions to make constitutional changes:
    5.1 The Employee Director role should be extended to 3 years and 2 terms
    5.2 The AGM timing to change to 7 months from the end of the financial year
6. Presentation of the Annual Review by Peter Gaw (Chief Executive Officer)
7. To receive and approve the Annual Report and Audited Accounts* for the year ended 31 March 2019 by Helen Beckett (Chief Finance Officer)
8. Confirmation of the the newly elected board members
9. A. O. B

* Copies of the Annual Report and Audited Accounts will be available at the meeting and via the Inspire website.
Drinks will be available to purchase from the bar from 6.30pm, followed by the AGM at 7pm, and Andrew Graves will round the evening off from 7.30pm to 8.15pm.
We look forward to seeing you there!