Published 15th October 2019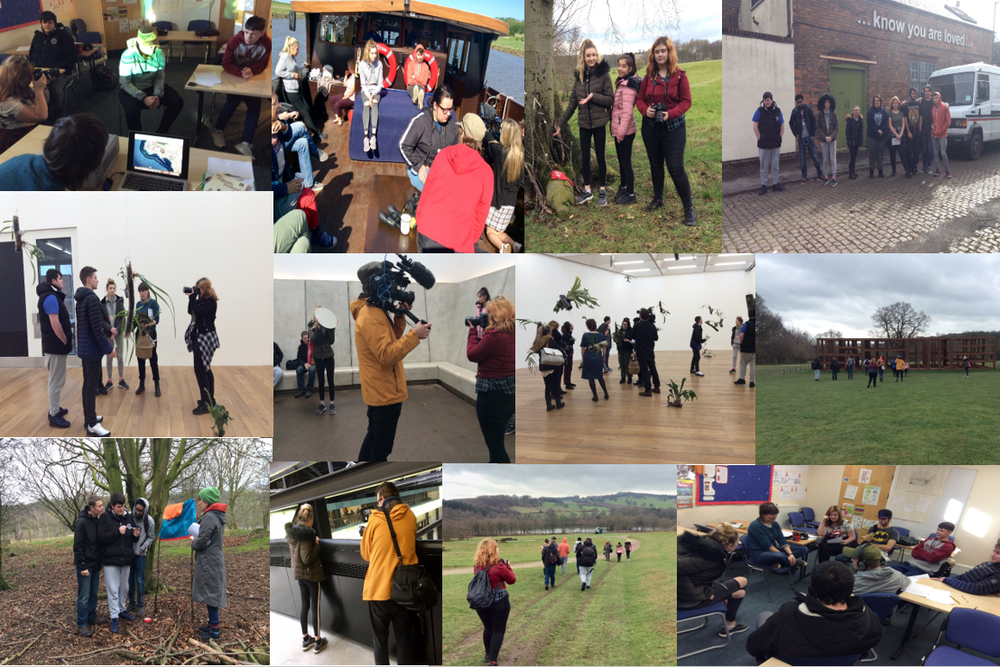 Since January 2019, artist Jo Wheeler and curator Kate Stoddart have been working with a group of 10 young people and their tutors from Inspire Learning's study programmes for young people in Worksop and Retford.
Encouraged by local ambition and support by Arts Council England, Kate Stoddart and Jo Wheeler have been developing a proposal for a major public arts commission in Bassetlaw to share Bassetlaw's Mayflower story. The end goal of the project was to select an artist to continue with the project in 2020, as this marks 400 years since the ship set sail for America with pilgrims from Nottinghamshire on board.  
To make an informed decision, young people visited Yorkshire Sculpture Park, Tate Modern, Derby Format International Photography and took a boat trip from Boston up the River Whitam out to sea, following the route of the pilgrims.
Nine artists were shortlisted and interviewed. Hetain Patel and his project titled From the Few to the Many was selected and will now continue the project in Bassetlaw in 2020.
Video production company Electric Egg documented the young people's journey and the film created can be seen here.
The project impacted positively on many young people involved, with two now going on to Art College and one pursuing photography. Many massively gained confidence. 
To celebrate the Mayflower anniversary, Inspire will also be working with sculptor and artist Rachel Carter to deliver a range of talks and workshops in libraries across the county.
Inspire celebrated the success of this project with a screening event. Electric Egg's film was screened for the learners, tutors, Inspire staff and local people. Learners' photography was also displayed. 
Further information about Inspire Learning Study Programmes: www.inspireculture.org.uk/study-programmes
Further information about Hetain Patel: http://www.hetainpatel.com/