Published 20th November 2019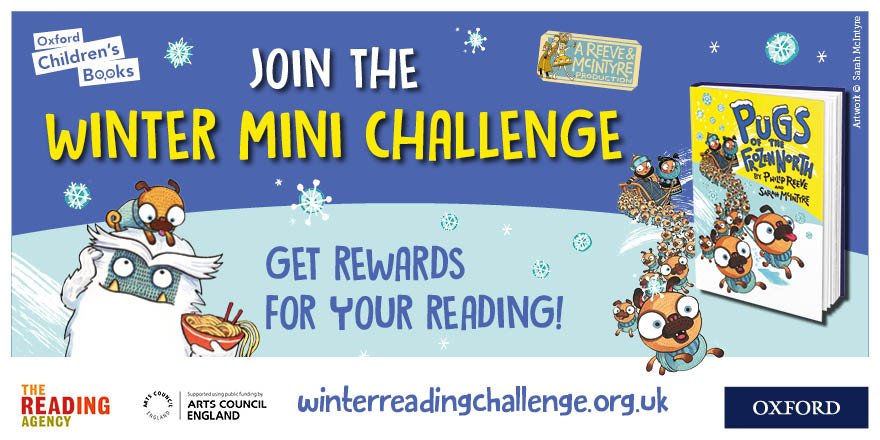 Christmas is coming early to Inspire Libraries, with the launch of The Reading Agency's Winter Mini-Challenge!
Monday 2 December - Monday 13 January
Fans of The Summer Reading Challenge, which encourages children aged 4 to 11 to keep reading during the long school summer holidays, are invited to take on a mini-challenge this time and are being asked to read three books over the festive period.
9,075 children took part in the 2019 Summer Reading Challenge across Inspire Libraries and we're hoping we can encourage the same avid young readers as well as some new ones, to take part in this year's winter mini-challenge!
This year's Challenge promises to be sled-loads of fun with The Reading Agency teaming up with Oxford Children's Books to bring you a winter reading challenge inspired by Pugs of the Frozen North, an action-packed adorable-pug-filled adventure from the amazing Philip Reeve and Sarah McIntyre.
The Winter Mini Challenge is run through the Winter Mini Challenge website. To take part, children simply read three books of their choice over the winter holidays, then add each book to their Winter Reading Challenge website profile and leave a short book review.
The Winter Mini Challenge starts on Monday 2 December and finishes on Monday 13 January.
All books added to the website during this period count towards unlocking the Mini Challenge rewards.