Published 11th December 2019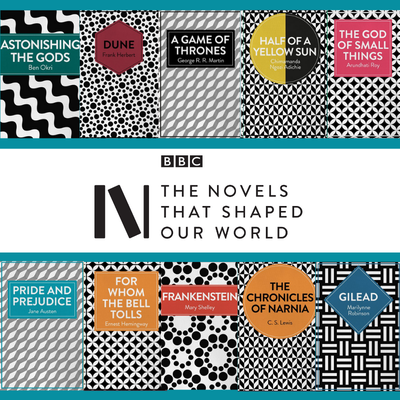 The Novels That Shaped Our World forms part of a year-long celebration of literature at the BBC and explores 100 novels which have had an impact over the last three centuries.
The list - which will spark debate and celebrate the joy of reading – was chosen by a BBC-assembled expert panel of six: journalist and broadcaster Mariella Frostrup; bestselling author, screenwriter and columnist Juno Dawson; Bradford Festival Literary Director Syima Aslam; author Kit de Waal; journalist, BBC Radio 4 Front Row presenter and editor of The Times Literary Supplement Stig Abell; and author Alexander McCall Smith.
Divided into ten categories, the choices are wide-ranging and inclusive and feature children's books, contemporary classics, graphic novels and books that have contributed to a significant cultural shift.
Keep an eye out over the coming months for events around the Novels that Shaped our World and head down to your local library to pick up a copy!