Published 29th May 2020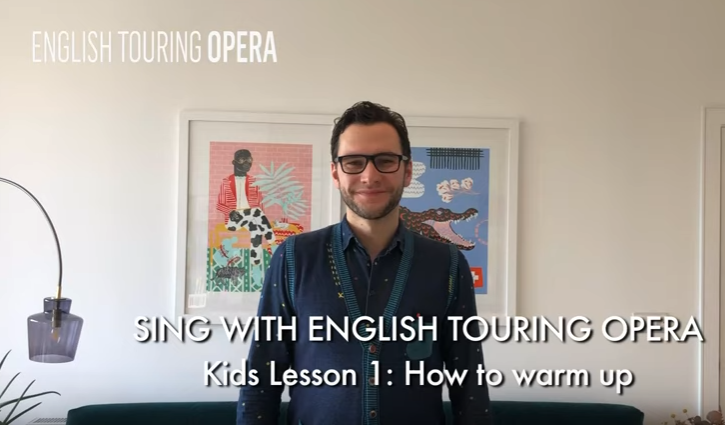 Our friends at English Touring Opera have created a series of online singing lessons plus SEND workshops for FREE.

From the ETO team....

Hello! We've produced two series of singing lessons: one for adults, and one for kids.  They're free, and all delivered by English Touring Opera artists who would have been singing on our spring tour.  There are a number of each series available online already and more to come.

We do hope you enjoy them. They're a fab, fun, friendly resource designed to be watched as a full series, but also suitable for re-watching if one lesson really inspires or was the most fun to do.
Please find the links to our YouTube page here:

Kids singing lessons:
https://www.youtube.com/playlist?list=PLwomsyI_2Y7OHUvuGyeZ42twudpazQdpL
Adult singing lessons:
https://www.youtube.com/playlist?list=PLwomsyI_2Y7PkjC_luO-XlPHPSlP9IzM2
Online workshops for children with SEND
Plus we've also created content for families with children with SEND. These workshops are at 11am on Wednesdays via a YouTube Live stream.   The past workshops are also available to watch. We've already had some lovely feedback saying that it's exactly what families need at this time.

Workshops are on our website:  http://englishtouringopera.org.uk/productions/online-workshops-for-children-with-send

Enjoy! Best wishes, the ETO Team x

Get in touch with us here at Inspire Music if you have any questions c/o nottsmusichub@inspireculture.org.uk