Published 22nd June 2020
The UK's biggest annual reading for pleasure programme for primary aged children returns with an all-new digital challenge in 2020.


We'd love schools to help us spread the word to encourage Nottinghamshire children to get involved.  

Produced by The Reading Agency and run in partnership with libraries across the country the Summer Reading Challenge is a great way to keep children reading over the summer.    Taking part can help avoid the potential dip in reading levels over the long summer break and provides free fun for 4 – 11 year olds.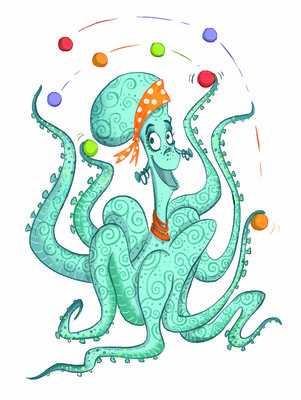 Usually, the Challenge takes place in libraries across the country. This year, with the disruption caused by COVID-19 and the impact of social distancing on schools and public libraries,  the 2020 challenge will be an all-new, all-digital  challenge.   Children will set their own personal reading goal  and take part online to unlock digital rewards. 

The theme for the Challenge is Silly Squad- a celebration of funny books, happiness and laughter, featuring bespoke artwork from award-winning children's author and illustrator, Laura Ellen Anderson.  Children taking part online will meet the Silly Squad; a loveable bunch of animals who run a fantastic fun house.
How will the digital Summer Reading Challenge 2020 work?
Children sign up at www.sillysquad.org.uk   (A parent/carer will need to approve the sign up.)    
Children set their own personal goal - we recommend at least 6 books.
The website will be a place to rate and review their reads, which each book read unlocking digital rewards, badges and activities.
A downloadable certificate is available for children who complete their challenge.
Though the challenge may look a little different this year, Inspire Libraries will be there every step of the way to cheer on our Nottinghamshire Silly Squad.   There are ebooks available to borrow online to read and listen to.  As always, children choose the books they want to read on their Challenge; novels, fact books, joke books – all reading counts.      
Find out more about the Summer Reading Challenge and the brilliant online activities we have planned at www.inspireculture.org.uk/summerreadingchallenge  
Silly Squad, Summer Reading Challenge 2020:  Resources for schools
Inspire would love help from schools to encourage children to sign up to the Summer Reading Challenge this year.  There are resources available below to support schools to promote the Challenge to their pupils and their families.  There are  more resources available direct from The Reading Agency here
Image of the Silly Squad with space for children to draw themselves as part of the squad.

The Summer Reading Challenge is available NOW!