Published 24th June 2020
We closed our libraries and halted our learning and cultural programme on 20 March, and as I step back into libraries as we prepare to reopen it is very strange, but it's great to be back in our buildings and look forward. These have been unprecedented and strange times and not something my colleagues or I trained for which makes the efforts of my colleagues extraordinary, so I wanted to update you and tell you our plans for the future.  Our staff have continued to work, looking after our buildings during closure, developing a digital offer for culture, learning and libraries and are now preparing to reopen libraries, albeit in a limited and safe way.
We can't wait to welcome all our customers back into our buildings and in the future our partners too, who will continue to inspire the people of Nottinghamshire. The majority of our libraries will start to reopen from 6 July with a limited service and measures in place which are essential to help us operate safely in this new environment.  Customers will be able to browse and borrow books and other items, take advantage of a new click and collect service and access IT services, however at this time we will not be able to provide social and study spaces or run events and activities.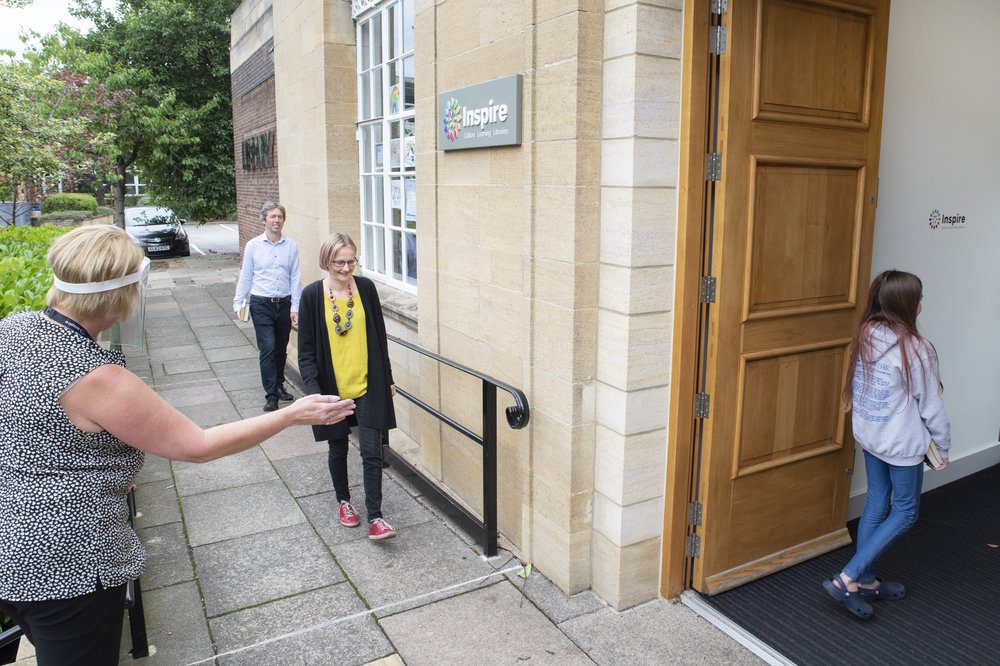 We will continue to offer a virtual programme which has developed with fantastic arts and cultural resources, virtual exhibitions and performances and learning courses. Our Education Library Service is also back up and running and can fulfil project requests for you. Nottinghamshire Archives will also be welcoming back visitors by appointment only as well as offering a number of remote services. Our music service,  16-24 study programme  and youth arts team are continuing to work with young people mainly through a great virtual offer developed since March.
As our opening times and service offer is very likely to change over the coming months we will ensure our website is up to date, so do check online www.inspireculture.org.uk or contact Ask Inspire.
Our priority is the safety of our staff and customers and we will open in line with government guidance and best practise in our sector.  We have limited our capacity, reorganised our library spaces, have quarantine arrangements for books and improved our cleaning practises to name but a few measures. One thing that will not change is the warmth of our welcome and we really do look forward to seeing you and inspiring you. 
Ask Inspire are always on hand to help via phone or email, so please do get in touch.
Take care, stay safe and be inspired!
Peter Gaw, Chief Executive